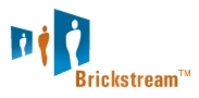 Brickstream is pleased to offer the industry's first end to end solution for managed service providers to deliver private labeled video analytic solutions for their clients. This managed service program will provide for widespread adoption and partner delivered vertical market business solutions leveraging our market leading Clarity Video Analytic Appliance
Atlanta, GA (PRWEB) May 20, 2008
Brickstream Corporation launches Clarity Video Analytics Appliance Managed Service Program. This Program provides all the necessary software and video analytic appliances needed for its Partners to provide a private labeled Video Analytics Managed Service for its clients - providing a valuable recurring revenue stream. This Managed Service offering is an ideal value added service for the portfolios of security managed service providers, customer behavior consultants and other managed service providers focusing on clients with numerous geographically dispersed locations.
Brickstream can uniquely offer such a managed video analytics services program to its partners based on its industry leading Clarity "edge" based video analytics appliance and enterprise software, which includes device and data management services and web-based reporting capabilities. The Brickstream Clarity Video Analytic Appliance is easy to install and can be remotely configured and managed like any other IP addressable network device. Processing is done within the appliance and metrics are delivered in standard XML format to the Managed Service Partner server and then integrated with third party point of sale, work force management, security and other business applications as required. This capability results in a true plug and play device with industry leading cost of ownership benefits, high levels of accuracy and consistency, and breakthrough low levels of network bandwidth utilization. This integrated solution of hardware and software make Brickstream the ideal platform for a managed service deployments.
Clarity Video Analytic Appliances are installed by our Partners at the Client locations. The Clarity Appliance is remotely configured by the managed service provider through Brickstreams' Enterprise Manager. Once configured, Clarity begins communicating with the managed service provider through secured XML messaging. The managed service provider provides value added consulting services for its client to meet vertical market specific business requirements.
The Brickstream Video Analytics Managed Services Program consists of four main components:
1. Brickstream Enterprise Manager for remote configuration, management, upgrading and validation
2. Brickstream Dashboard for real time event based alerting
3. Brickstream Portal for executive information, analysis and reporting
4. Brickstream Clarity Video Analytic Appliances for Edge based counting, queuing, tracking and alerting data collection and processing
"Brickstream is pleased to offer the industry's first end to end solution for managed service providers to deliver private labeled video analytic solutions for their clients. This managed service program will provide for widespread adoption and partner delivered vertical market business solutions leveraging our market leading Clarity Video Analytic Appliance" said Steve Jeffery, Chief Executive of Brickstream.
About Brickstream:
Brickstream is based in Atlanta, Ga. In 2002 after several years of product development and testing Brickstream launched its BehaviorIQ software to provide comprehensive and automated customer behavior measurement solutions which were deployed on thousands of cameras in Retail and Banking. In 2006 Brickstream introduced Clarity, the first stereovision video analytics platform at the Edge. BehaviorIQ software is embedded in Clarity and optimized for counting, queuing, tracking and alerting in retail, banking, and security applications. The result is an unprecedented low total cost of ownership and deployment with market leading accuracy and consistency.
###