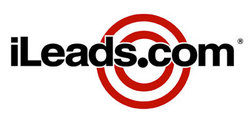 LeadXL is real data added to your leads in real time
Newport Beach, CA (PRWEB) May 20, 2008
iLeads.com®, a leading provider of internet-generated consumer leads for the insurance and mortgage industries, has introduced a suite of lead enhancement and analysis products that adds accurate, actionable data to mortgage leads in real time, increasing the conversion rate of leads from all sources. The patent-pending system also tracks leads over time, creating additional opportunities to convert viable leads that otherwise would be abandoned or closed by competitors.
Branded as LeadXL, iLeads.com's unique technology allows companies buying internet leads from any source to produce a better return on their marketing investment through analytics. Lead purchasers forward their leads to iLeads.com, which then evaluates, enhances, and scores the leads in real time. The leads are returned to purchaser within milliseconds for calling.
"LeadXL is real data added to your leads in real time," says Drew Warmington, president and CEO of iLeads.com. "Through our LeadXL process, iLeads.com is able to verify, validate, score and enhance mortgage leads purchased from any source in ways previously thought impossible. Internet leads have always relied on the consumer to provide accurate data, but in many cases, what the consumer provides is wrong. With LeadXL, we are able to provide accurate lead information as well as a full range of analytic, lead scoring, and reporting tools to enhance ROI for any lender buying mortgage leads."
The LeadXL suite of products address a range of business intelligence and reporting needs with products in three categories: lead enhancement, lead analytics, and lead auditing. Within each category are separate products, presenting lenders and brokers with a menu of product options:
LeadEnhance™ products
PropertyLink™ adds up to 72 fields of property data to leads from any source or provider. PropertyLink enhanced leads include ownership and vesting data, loan and lender information, prior sales data, including date and price. By leveraging the data that PropertyLink™ provides, loan officers and brokers have the inside track that they need to close a deal.
TruEquity™ adds real equity information to leads, establishing accurate property equity and loan-to-value amounts for each lead. Due to declining market conditions, many consumers incorrectly report their equity position, thereby resulting in lost time and money chasing dead deals. With TruEquity added to a lenders lead flow, leads are cross checked against the leading AVM's on the market to ensure that what is reported as actual value and equity is correct. TruEquity allows lenders to minimize risk, save time and money in a declining market.
LeadAnalytics™ products
LeadScore™ allows lenders to target both the leads that are most likely to close, as well as those that provide the highest ROI in real time. Created for use with any Internet lead provider's leads, LeadScore provides highly predictive scoring for loan leads. LeadScore is the first predictive model created using real Internet leads that have been back tested against the actual outcome of the transaction to ensure a highly predictive result. LeadScore replaces the traditional and time-intensive discovery and qualification process with numerical scores that predict a homeowner's near-term likelihood to get a new loan. This allows lenders to prioritize calls and zero in the best leads first.
PayScore™ allows lenders and brokers to identify the individuals who have the income to qualify for loans and close. Created for use with any Internet lead provider's leads, PayScore provides lenders the ability to understand a consumer's ability to fund using a predictive non FCRA related solution.
LeadAudit™ products
VendorWatch™ scans newly purchased leads to see if the lead has already closed at the time that the lead was generated. iLeads.com's study of nearly one million Internet loan leads shows that up to 20% have already funded at the time of purchase. With VendorWatch, these leads are identified in real time so they can be returned, dismissed, or used in cross-selling efforts.
LeadWatch™ collects, monitors, and analyzes leads for up to 180 days after the day of generation, providing the lead purchaser with real-time information about what is happening to each lead. Whether the lead has closed (and if so, who closed it) or whether the lead is still open to be funded, LeadWatch monitors a lenders lead flow continuously. At a specified date after the lead was received, the LeadWatch system automatically generates a closing report letting the lender know whether the lead is still open to be funded. With up to 30% of the universe of Internet leads closing after 90 days, LeadWatch provides an invaluable source of intelligence.
LeadRescue™ provides a detailed review of already purchased leads to identify re-capture opportunities. Up to 90% of leads do not fund with any lender within 180 days after they are developed. LeadRescue combined with LeadScore allows the lender to identify and target leads that are still likely to close, thereby maximizing ROI, and minimizing the purchase budget.
LeadPerformance™ automatically identifies a lender's best and worst funding lead providers by the only true measure of quality--actual funding rate. Since LeadPerformance tracks fundings on a national level across the universe of lenders, users can finally answer the question of what happened to a lead if the lead buyer did not fund it. This competitive intelligence helps the lender make adjustments and develop winning strategies for the future.
"The LeadXL suite of products allows lenders to produce dramatically better results using their existing providers, without having to buy more leads," says Warmington.
About iLeads.com®
iLeads.com has been a leading innovator of online financial lead-generation since 1996. Through its network of 185 websites, iLeads.com has attracted, validated, and qualified more than five million leads for the mortgage and insurance industries. Thousands of industry professionals count on iLeads.com to deliver a steady stream of convertible mortgage leads and insurance leads every month. Since 2001, iLeads.com has been a partner of The First American Financial Corporation (NYSE: FAF). More information about iLeads.com can be found at http://www.ileads.com.
###