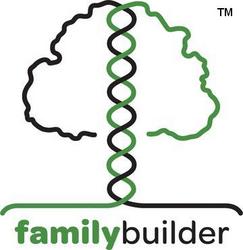 Orkut and Hi5 round out the top social networks where you can find Familybuilder's Family Tree application
New York, NY (PRWEB) May 20, 2008
New York City-based Familybuilder™ (http://www.familybuilder.com) today announces its Family Tree application is now available to members of Hi5 and Orkut. Members of Hi5 and Orkut can now manage and build their family trees with Familybuilder's Family Tree application, adding to the 14 million Family Tree profiles already built by members of Facebook, Bebo, and MySpace.
Familybuilder is the fastest growing tool for people interested in genealogy and family history online. Unlike stand-alone online genealogy services like Ancestry.com and Geni.com, Familybuilder is positioned to leverage the social graphs of multiple online social networks at once to help people find and communicate with relatives, build family trees, preserve family history, track family activity and more.
"Orkut and Hi5 round out the top social networks where you can find Familybuilder's Family Tree application," said Ilya Nikolayev, CEO of Familybuilder. "Our objective is to make it easy for people to find, connect, and build relationships with their relatives. Family Tree is now one of the most popular online genealogy tools that is making it easier and easier for people to build their family trees. We welcome the Hi5 and Orkut communities to our family of social networks and we can't wait to watch the Hi5 and Orkut family trees grow."
Familybuilder™ is a NYC software company that builds genealogy and family-oriented applications for online social networks. The company's flagship product, Family Tree, is the first genealogy application to be introduced on Facebook, Bebo, and MySpace. Family Tree can be found each of these social networks as well as on the company's website at http://www.familybuilder.com . New York-based Familybuilder launched in June 2007 and is privately held.
###