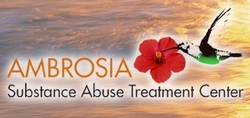 Port St. Lucie, FL (PRWEB) May 21, 2008
Drug addiction and substance abuse can tear families apart. Oftentimes, the user does not realize the damage they are doing to their loved ones, and likewise, the family members do not realize the changes and accommodations they are making for the substance abuser. To address this issue adequately, Florida drug rehab center, Ambrosia, is now offering support for families. This counseling is free of charge to anyone with a family member checked into Ambrosia.
Ambrosia Substance Abuse Treatment Center's family program offers many services. First is the education of the family about their loved one's chemical dependency. Without proper education in substance abuse and drug rehabilitation, the family cannot understand what their loved one is going through and how to help them recover. Other services include family counseling, multi-family counseling, and consultation with experienced substance abuse treatment specialists. All of this is provided to families and loved ones free of charge.
Drug addiction treatment can be very hard on people. With family and friends there to help, drug rehab does not have to be that way. Having friends and family around while going through substance abuse treatment is like having a constant support group. If they are educated and supportive, it can speed the recovery process tremendously.
The Florida drug rehab facility, Ambrosia, is one of the top addiction treatment centers in Florida. If you or a loved one is battling substance abuse, please make sure they get the help they need. For more information on Ambrosia's family treatment and counseling program, call 1-866-616-0069.
###