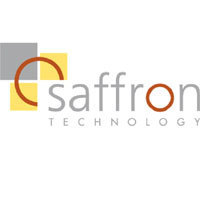 We are very enthusiastic about SaffronAnalyst 5.2
Research Triangle Park, North Carolina (PRWEB) May 21, 2008
Saffron Technology, Inc., the leader in natural analytic solutions, today announced the release of a major enhancement to SaffronAnalyst. SaffronAnalyst provides a user more time for analysis by eliminating the need to read and organize all kinds of content. SaffronAnalyst is a thin client, Web 2.0 application that naturally observes all available data sources and quickly captures all relevant associations between people, places and things. Beyond identifying these "entity" associations, its easy-to-use interface helps guide the analytical process while unlocking the value of data and other content stored in disparate systems and formats.
The new product features include:

Collaboration capabilities allowing analyst knowledge, collections and experience to be shared across workgroups and the enterprise.
A unique query to quickly identify instances of unusual similarity between people, places and things; or find groups of common practice or experiences.
Enhanced geo-spatial relationship analysis through new export to Google Earth.
The company also announced the release of a free white paper entitled, "SaffronAnalyst 5.2: Unlocking the Value in Data, an Interview with Software Developer Jared Peterson," which can be downloaded at SaffronAnalyst 5.2 White Paper.
"We are very enthusiastic about SaffronAnalyst 5.2," said Chairman and CEO, Dr. Manuel Aparicio. "It's our flagship product designed for anyone doing investigative analysis across massive data sets. The collaborative features of this new release are just the beginning of what's planned. Our customers must have access to the collective experience of their organizations while analysts must have access to the peer findings and ideas around shared matters. We've worked aside our users to understand how to help them shift their time from collecting and reading to analyzing. This new version drives more time out of the analytic process and provides evidence-based decision support in one-tenth of the time of traditional search and discovery methods."
SaffronAnalyst 5.2 is built upon SaffronEnterprise™, the command and control center of Saffron's Associative Memory Base platform.
About Saffron Technology, Inc.:
Saffron Technology, Inc.'s Natural Analytic solutions, for both government and business organizations, dramatically reduce the time to conduct comprehensive, unified analysis and discovery of entities and their associations across massive, multiple data sources. End users can quickly explore all relevant associations in order to identify the unknown unknowns and to enable new decision scenarios and analysis. With Saffron, end users can find the most pertinent segments of information in context to the business question. Saffron helps you ask the question, not just answer it.
###