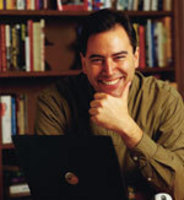 We do not expect the elimination of the product to have a significant financial impact
Minneapolis, MN (PRWEB) May 22, 2008
CollegeRecruiter.com, the leading job board for college students searching for internships and recent graduates hunting for entry level jobs and other career opportunities, today announced that it will no longer offer resume searching to its clients. The change, which has been planned for months, took effect on May 18th when CollegeRecruiter.com re-launched with a minimalistic and completely new look-and-feel as well as brand new job search and resume database software.
"We've become increasingly concerned about the ability of our staff and the job board industry as a whole to protect the interests of the candidates who use our sites," said Steven Rothberg, President and Founder of CollegeRecruiter.com. "Those who post their resumes to CollegeRecruiter.com or any other job board have a legitimate right to expect their data to be safeguarded. There have been significant increases in the number of organizations and individuals trying and sometimes succeeding in accessing the resume banks of job boards in order to download dozens, hundreds, and perhaps thousands of resumes for the purpose of identity theft. Many job boards, including ours when we offered resume searching, had security measures in place that prevented many and probably the overwhelming majority of these schemes. But how do you guard against financial service organizations and other legitimate organizations purchasing resume searching and then using the information they find in the resumes to sell their products and services to the candidates? No candidate wants to receive emails or phone calls from a stock broker who sees that the candidate makes a lot of money or is just entering a profession in which they will likely make a lot of money. As a college job board, a lot of our candidates fall into that second bucket."
There are many other job boards that do not sell resume searching to their clients but CollegeRecruiter.com believes that it is the first major job board to have eliminated the product. "We do not expect the elimination of the product to have a significant financial impact," continued Rothberg. "Less than five percent of our 2007 revenues came from resume searching and we expect most and perhaps all of the employers who were using our resume searching product to re-allocate those purchased to job postings, targeted emails, cell phone text messaging, and other products that we sell."
The elimination of resume searching by other job boards may be more difficult. Many of the major job boards generate 30 percent or even more of their revenues from resume searching so even if their clients re-allocate 75 percent of those revenues to other products the job boards will still suffer a significant financial setback. Yet Rothberg is convinced that the industry is moving away from resume searching. "We aren't living in the 1990's. Criminals and overly zealous sales people in otherwise legitimate organizations now understand that job boards are a tempting target for their schemes. Job boards need to either safeguard the data posted to them by their candidates or those candidates will stop using those job boards."
About CollegeRecruiter.com
CollegeRecruiter.com is the leading job board for college students hunting for internships and recent graduates looking for entry level jobs and other career opportunities. CollegeRecruiter.com features hundreds of thousands of job openings and tens of thousands of pages of employment-related blogs, articles, podcasts, and videos. For more information, please visit http://www.CollegeRecruiter.com.
Contact Information for CollegeRecruiter.com:
Steven Rothberg
Steven @ CollegeRecruiter.com
800-835-4989 x704
This press release was distributed through eMediawire by Human Resources Marketer (HR Marketer: http://www.HRmarketer.com) on behalf of the company
listed above.
# # #