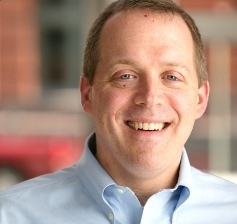 Emerging trends in leadership development is a particularly relevant topic, given the looming US demographic crisis and the significant social impact that corporate leaders have in a global economy
(PRWEB) May 22, 2008
Andy Atkins, Director of New Ventures for Interaction Associates, Inc., will speak on emerging trends for management education from the corporate perspective during the upcoming Babson College International Conference on Management Education. Babson College will host OBTC 2008: Teaching Conference for Management Educators June 11-14, 2008, at Babson College, Wellesley, MA.
"Emerging trends in leadership development is a particularly relevant topic, given the looming US demographic crisis and the significant social impact that corporate leaders have in a global economy," Atkins said. "Since we develop leaders globally at Interaction Associates, we have the luxury of personal contact with many top business leaders. We are not only witnessing, but facilitating, an ongoing shift in business leaders' styles and core competencies."
Atkins will participate in a panel discussion on emerging trends in the future of management education Friday, June 13 from 4:15-5:30pm. Fellow panelists include Linda Arsenault, Blue Cross Blue Shield of Massachusetts, John Ferrie, Bose Corporation, and Larry Kaye, Fidelity Investments. James M. Hunt will moderate.
Atkins and the other panelists will explore promising needs and future trends of management education within business, and how this might impact what and how academic institutions teach in their executive programs. They will discuss the emergent leadership and management topics in executive development programs. They'll look at what new skills executives are seeking out in new hires and experienced managers.
OBTC 2008 is the annual conference of OBTS: Teaching Society for Management Educators, held each year at a different institution. Over 300 academics and practitioners are registered to attend the peer-reviewed, interactive sessions on innovative teaching, classroom technology, and curriculum development, as well as panels with business leaders and exhibits by major textbook publishers.
About Interaction Associates
Interaction Associates, Inc. (IA) is a leading global innovator of proven solutions for improving performance through the power of human collaboration. IA has 40 years' experience helping hundreds of companies and organizations around the world. IA helps organizations build the needed collaborative capability to produce extraordinary results, improve critical business processes, and create and maintain trusting and productive work relationships.
This press release was distributed through eMediawire by Human Resources Marketer (HR Marketer: http://www.HRmarketer.com) on behalf of the company
listed above.
###