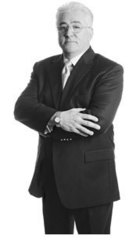 We are really excited to have this new opportunity to teach listeners
Kansas City, MO (PRWEB) May 22, 2008
The Health Insurance Advocate, Cary Hall, is pleased to announce new Arbitron Winter Book ratings for The Health Insurance Advocate radio show, heard on 710 AM KCMO in Kansas City, Missouri, as well as 1330 AM KNSS in Wichita, Kansas. The first quarter 2008 numbers show yet another significant increase for the program -- growth that is consistent with the program's 4-year history.
In Kansas City, Hall's 18 years plus audience grew by 20 percent. The 45 years plus adult audience grew by 55 percent. In Wichita, the cumulative audience grew by 51%.
Cumulus Radio representative, Jeremy Snyder, said the company could not be more pleased with Hall's results. "For four straight years, Cary Hall has grown an audience based on consistent, timely and invaluable information for consumers. These days when many households are very budget wary, The Health Insurance Advocate Show is an important guide that not only directly touches health needs and concerns it also helps families achieve a positive bottom line."
The Health Insurance Advocate will now also air on an additional Missouri radio station. KGOZ AM in Trenton, Missouri, will begin airing the program at 10 a.m. on Saturdays starting June 7. KGOZ covers more than 16 counties in northern Missouri.
"We are really excited to have this new opportunity to teach listeners," says Cary Hall. "We strongly believe that people want to understand their health care coverage choices and cut through the typical government-speak that clouds the issues and manufactures crises. Health care coverage is not rocket science. It's just made to look that way by those who have political agendas," says Hall.
Hall has been a consistent opponent of national health care, specifically the plans proposed by the Hilary Clinton and Barack Obama presidential campaigns.
"Most of us are tired of being told national health care is a solution to a so-called health care crisis that doesn't exist. Enormously inflated numbers like 47 million uninsured are nothing less than scare tactic lies to confuse voters."
About Cary Hall -- Cary Hall is the president of Benefits By Design and the host of The Health Insurance Advocate Show. Cary has focused his company to be a consumer advocate organization. Cary is a top producer for Coventry Health Insurance, Blue Cross Blue Shield of Kansas City, Golden Rule, American Medical and United Healthcare. Cary is a member of the National Association of Health Underwriters (http://www.nahu.org/) and The Greater Kansas City Benefit Professionals Association (ebpa-kc.org).
Contact:
Vicky Bisby
913.385.2224
http://www.thehealthinsuranceadvocate.com
The Health Insurance Advocate
10540 Marty, Suite 200
Overland Park, KS 66212
###