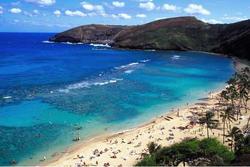 Enlightenment and service are the names of our games
Washington, DC (PRWEB) May 22, 2008
The Teddy Bear Cops Vehicle Donation/Disposal Programs have been providing their website visitors vital information and services for over a decade. And now, these programs have taken another step forward by providing even more timely information and services.
"Enlightenment and service are the names of our games," said J Speer-Williams, President of the public relations firm handling the Teddy Bear Cops account.
The National Association of Police and Lay Charities (NAPLC), long time sponsors of the Teddy Bear Cops Programs, have always kept a streamlined website, with relevant facts concerning the vehicle donation/disposal process.
More importantly, NAPLC has now added to their base of factual tax information, with no false or dangerous promises, for vehicle donors looking for simple answers to the complexities of US tax laws.
Alternatively, the NAPLC site now provides those 60 per cent of income tax filing Americans who do not itemize their deductions on income tax returns a way to avoid the hassle of getting rid of their old vehicles, and still be rewarded: It is the Teddy Bear Cops Vehicle Recycling Program.
By federal law, those who receive tax receipts, to be used as proof of a vehicle donation to a 501(c)3 charity and thereby become eligible for deductions from their taxable income, are not allowed any other compensation.
But what about those who want to donate or dispose of their old vehicle, but do not itemize on their income tax returns?
"This is where the Teddy Bear Cops Car Donation Program offers its Recycling Service," stated Williams. "Not only does the program provide free towing, but it gives our 'Recyclers' exciting vacation cruises to the Caribbean, or the Mexican Riviera ... We, also, offer our recyclers over a thousand dollars in grocery coupons, or air flight reductions. Today, with the price of food and everything else going sky-high, any reductions in the cost of living are welcomed."
"Today, people recycle paper, plastic, glass, aluminum, steel, batteries, motor oil, computers, refrigerators, and particularly cars, motorcycles, boats and other vehicles, the most highly prized recycled items in the world."
But whether you're interested in a vacation cruise, or a tax deduction, it is all dependent on the always tricky execution and legal transfer of one's vehicle title. Here, again, the NAPLC website bubbles with information and services. With a simple phone call, both recyclers and those making a donation can be walked through the process of where to sign and date one's vehicle title.
"We've come a long way," stated Williams. "Who would have thought, ten years ago, that the trouble of getting rid of old cars, trucks, motorcycles and boats would ever become so simple, exciting and rewarding?"
# # #