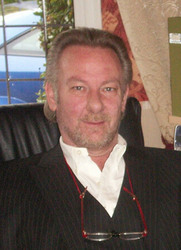 The first quarter of this year 2008 shows a very sharp increase in the USA alone of over 12,327 citizens going offshore to bank and with the current financial climate these figures are likely to soar
London, UK (PRWEB) May 28, 2008
David Mills explains in his most recent ebook why most people are in a position to open an offshore bank account and not just the super rich. In fact the initial amount needed is considerably lower than in an offshore location. Today, more than ever before this could be a way of overcoming the worry of financial insecurity.
Other advantages include earning higher rates of interest and the ability to run accounts from home with a PC. Also offshore bank customers can reduce or eliminate income tax, inheritance tax and other taxes by living in a different country.
Businessmen might find this is the only way of establishing a foreign commercial bank, since other possibilities are difficult to accept owing to the demand for high capital etc. Offshore banking is also a must for those who need complete privacy in their bank. A "numbered" account, also known as "the anonymous bank account" provides this by keeping the account holder's identity secret. All identity is erased from the bank's computer and the account holder is known by a number or code. No paper communication is ever made.
Another great benefit is that if the right jurisdiction is chosen, any financial claims made against the account holder will be thrown out by local courts.
Also, in the present social climate, where being sued for compensation is an every day occurrence, it's more important than ever to have the financial protection of an offshore bank. There are many types of investments offered by offshore banks including stocks and bonds and the choice of many different types of accounts.
Internet marketers in particular can benefit in many ways by incorporating offshore. Their assets are made very confidential and private and it helps to legally cap the tax amount paid on on line income. It is also imperative that an offshore merchant account is established to handle all credit card transactions especially when offering items or information for sale on line.
"The first quarter of this year 2008 shows a very sharp increase in the USA alone of over 12,327 citizens going offshore to bank and with the current financial climate these figures are likely to soar," says Mills.
Today, when financial security is a real concern, it makes sense to take advantage of the protection afforded by subscribing to an offshore bank.
To find out more information and the full benefits go to htttp://http://www.concealyourassets.com
Contact.
David R Mills (UK)
Tel. 0044 (0)1933 418484
###