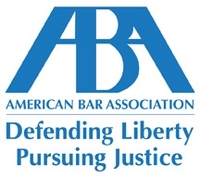 The absence of the rule of law consigns billions of people—well over half the world—to lives characterized by corruption, violence, poverty, sickness and ignorance
Washington, D.C. (Vocus) May 22, 2008
Prominent international leaders in business, government, nonprofit associations and the law have announced a historic gathering in Vienna, Austria, saying they must together build stronger institutions of law and justice, in order to defeat such ills as disease, hunger, environmental damage and human rights violations.
The World Justice Forum, to be held July 2-5, has been endorsed by six present and former heads of nations, including former President of Ireland Mary Robinson; four former U.S. Secretaries of State, including Madeleine Albright and Colin Powell; four present and former justices of the U.S. Supreme Court; and business, labor and religious leaders, including Desmond Tutu, Anglican archbishop emeritus in South Africa.
The Forum will bring together more than 400 leaders of diverse fields from more than 80 countries on five continents. They will identify concrete projects to support greater health, prosperity and safety by strengthening the rule of law. The Forum also will unveil a new Rule of Law Index that will, over time, provide the most comprehensive view ever of law and justice in nations around the world.
"The absence of the rule of law consigns billions of people—well over half the world—to lives characterized by corruption, violence, poverty, sickness and ignorance," said American Bar Association President William H. Neukom. "The World Justice Forum is a historic opportunity to launch a new multi-national, multi-disciplinary movement that can give people and nations new hope."
The Forum is hosted by the World Justice Project, a new organization whose sponsors include the U.S. and International Chambers of Commerce, the International Trade Union Confederation, the World Federation of Public Health Associations, the International Organization of Employers, the Association of International Educators, the International Bar Association, the American Society of Civil Engineers, People to People International, Human Rights Watch and Karamah: Muslim Women Lawyers for Human Rights. The American Bar Association, the world's largest volunteer professional association, is a founding member of the project.
Funders of the World Justice Project include the Bill & Melinda Gates Foundation, the Ford Foundation and Irish Aid, a branch of the Irish Foreign Ministry.
Neukom said non-lawyer groups increasingly agree that justice and the rule of law are essential underpinnings to their respective missions. As an example, he said, eliminating corruption and counterfeit medicines would aid public health efforts in many developing countries.
The agreement that the rule of law benefits other areas of well-being parallels economists' findings that development is more prevalent in nations with sound legal systems.
"It is extremely important that the rule of law no longer be perceived only as business for lawyers," said Adama Dieng, a UN assistant secretary-general and registrar of the Internal Criminal Tribunal for Rwanda. "It is something for every person—from the rural people in the fields through the fisherman up to the [members of Parliament and] the judges." Dieng attended a World Justice Project planning meeting in Ghana in January.
Key elements of the Forum include:
The unveiling of a Rule of Law Index that will measure more than 100 factors, such as freedom of expression, respect for property rights and whether government officials are accountable to the law. Preliminary data on at least seven nations—Australia, Chile, Colombia, India, Nigeria, Sweden and the United States—will be discussed in Vienna, to demonstrate the index's methodology. Pilot tests are being conducted in collaboration with the Vera Institute of Justice.
The index should provide detailed portraits of 100 nations in two years, project leaders said, and will illuminate where justice reforms are most urgently needed.

Incentive grants and other efforts to bring together different groups to advance justice at the ground level. Early grants in Africa have led to meetings in 11 sub-Saharan nations, bringing groups together to plan and implement strategies in support of such areas as religious freedom, labor rights, expanding access to justice systems, and combating genital mutilation.
Scholarship, including papers by two Nobel laureates, further exploring the connection between the rule of law and other forms of social and economic progress.
Honorary chairs of the World Justice Project include: Former U.S. Secretaries of State Colin Powell, Madeleine Albright, James A. Baker III and Warren Christopher; U.S. Supreme Court Justices Anthony M. Kennedy, Stephen G. Breyer and Ruth Bader Ginsburg; former Justice Sandra Day O'Connor; former UN Ambassador Andrew Young; and former members of Congress, Sen. George J. Mitchell and Rep. Lee H. Hamilton.
Other honorary chairs include: Indra Nooyi, chairman and CEO of PepsiCo; John J. Sweeney, president of the AFL-CIO; Tassaduq Hussain Jillani, Pakistani Supreme Court justice; Ashraf Ghani, former finance minister of Afghanistan; Ana Palacio, former Spanish foreign minister; Rt. Hon. Lord Harry Woolf, former Chief Justice of England and Wales; Hernando de Soto, Peruvian economist; Maria L. Cattaui, former secretary general of the International Chamber of Commerce; and Richard J. Goldstone, former South Africa high court justice and war crimes prosecutor. Former heads of state include Emil Constantinescu, former president of Romania; Zhelyu Zhelev, former president of Bulgaria; Ferenc Mádl, former president of Hungary; Giuliano Amato, former Italian prime minister.
Neukom said that welding such diverse groups and perspectives into a global constituency for justice will create a powerful new force to advance just, lawful societies.
"Everyone has a stake in the rule of law. It is the foundation for societies that provide health, prosperity, education and safety," "Neukom said. "We are agreeing that the most effective way to advance just laws and fair processes, and therefore human development, is for all major professions and disciplines to work together."
Except for executive sessions, the Forum is open to journalists who register with the American Bar Association. The Project will also provide electronic updates during and after the Forum for journalists who cannot cover it in person.
Details about the World Justice Forum and the World Justice Project can be obtained by visiting http://www.worldjusticeproject.org. For registration by media and citizen journalists, visit http://www.abanet.org/media/events/wjf_form.shtml.
Participation in the World Justice Forum is by invitation only.
Contact:
Warren Hazelton
312/988-6141
hazeltoW @ staff.abanet.org
or
Charles Hall
202/662-1092
hallc @ staff.abanet.org.
###