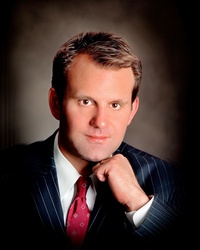 JournalismCrossing is a research company that works for job seekers
Pasadena, CA (PRWEB) May 24, 2008
EmploymentCrossing.com, one of the world's largest job board operators, announced today the launch of JournalismCrossing.com.
As part of the EmploymentCrossing.com job site franchise, JournalismCrossing.com will seek to gather and consolidate every journalism job available from employer websites, association websites and other job boards. By taking every advertised journalism job available in the market and putting them in one place, JournalismCrossing.com aims to make job searches much easier for journalists and show them jobs they otherwise would not find.
Journalism has changed drastically in recent years, with most news organizations preferring online media over traditional print media. According to Nora Paul of the University of Minnesota's Institute for New Media Studies, of the 1,483 dailies circulating in the US, 86% have their own websites. As a result, the scope of journalism careers has definitely widened.
"We are seeing a massive movement of traditional journalism jobs from print publications to online publications," says A. Harrison Barnes, founder and CEO of JournalismCrossing. "Our job at JournalismCrossing.com is to show journalist every journalism job in the market we can find."
According to Barnes, the most popular journalism jobs searches on JournalismCrossing.com have been:
-Broadcast journalism jobs
-Science journalism jobs
-The Wall Street Journal journalism jobs
-Sports journalism jobs
-International broadcast journalism jobs
"JournalismCrossing is a research company that works for job seekers," Barnes says. "We do not charge employers to post jobs with us and we go out and find every journalism job we can. Our job is to find every journalism job possible for our members -- regardless of where it comes from."
JournalismCrossing.com charges job seekers $29.95 to look at its research. However JournalismCrossing.com is currently offering a free 7 day trial to familiarize job seekers with their service. The free trial is available to everyone on the site's registration page for a limited time.
For more information about JournalismCrossing.com, please visit JournalismCrossing.com.
###