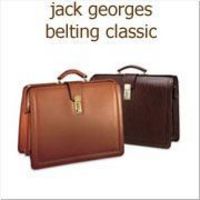 Men's laptop bags make a unique Father's Day gift idea that's not only practical but matches his sense of style and personality
Bowling Green, Ky. (PRWEB) May 23, 2008
Laptop bags may not be the first idea that comes to mind when thinking of unique Father's Day gifts, but the item is gaining in popularity as today's mobile lifestyle has made carrying a laptop second nature for many dads. This year, shoppers can find unique ideas to thrill fathers including a wide range of laptop bags for men at CoolComputerBags.com, a shopping destination dedicated to mobile computing accessories.
"Men's laptop bags make a unique Father's Day gift idea that's not only practical but matches his sense of style and personality," says Kathy Seigler, President of CoolComputerBags.com. "The old briefcases of yesterday have been replaced by many more choices in style, color and material, so you can actually find laptop bags for men that match their style and work needs. Some prefer to have a sporty computer bag for weekends and a more serious leather laptop case for business travel. Our selection of laptop bags for men makes the perfect Father's Day gift idea to help buyers avoid the usual fare and give something unexpected and appreciated."
Whether Dad is a frequent traveler for business or only occasionally on the go, family members can select from among roomy laptop cases to carry his documents and gear, slim laptop sleeves, or computer bags that make a style statement like leather laptop bags and messenger bags. Between home and the office, on business trips, or just to the corner café on the weekends, a laptop bag is a unique Father's Day gift that goes the distance.
Laptop bags for men are available from popular brands like Baekgaard, Jack Georges, McKlein, Built New York, Mobile Edge and Voltaic. Prices range from $70 all the way up to $700 for upscale designer choices at CoolComputerBags.com, complete with a price guarantee to seal the deal. In addition, CoolComputerBags.com will be offering multiple promotions throughout May and June featuring discounted merchandise and free shipping.
Beyond laptop bags, unique Father's Day gift ideas at CoolComputerBags.com extend to include a variety of accessories for the desktop or the mobile lifestyle. The Gifts for Him category at CoolComputerBags.com is filled with great ideas for Dad, like the Swiss Jewel Aromatherapy Pen that helps to naturally relax its user and a variety of computer lap desks to make mobile computing easier.
About CoolComputerBags.com:
CoolComputerBags.com is an online shopping destination that offers designer computer bags and mobile lifestyle products. A wide selection of functional and fashion-friendly laptop bags and computer cases ensures a fit for each person with laptop bags for women, men, youth and tweens, as well as specialized Apple laptops, Susan G. Komen bags, eco-friendly bags, and laptop cases for business, travel, and student use. Find popular products featured in USA Today, InStyle, House & Garden, Travel Goods, Parents Magazine, TEEN Magazine, Oprah Magazine, and more. In addition, the site offers desktop and mobile-friendly accessories, along with handy gift guides for him and her. Based in Bowling Green, Ky, CoolComputerBags.com is a green-friendly company contributing 1 percent of its sales to environmental organizations through 1% for the Planet. For more information, visit http://www.CoolComputerBags.com or call 1-270-781-2024.
###