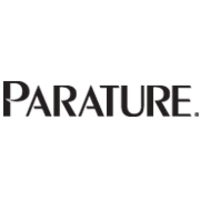 As our market has significantly advanced, the investment needs of our members have matured over the years and this event has evolved with them
Vienna, VA (Vocus) May 23, 2008
Parature, the global leader in on-demand customer service software, announced today that Parature CEO and President, Duke Chung will be a discussion leader on the 'CEO' specialty roundtable luncheon panel at the Capital Connection '08 conference, produced by the Mid-Atlantic Venture Association (MAVA), on Tuesday, May 27, 2008 at noon. The panel of industry leading CEOs will share their success stories, providing investors keen insight into emerging markets. The event will be held at The Baltimore Marriott Waterfront Hotel, Baltimore, MD, May 27 – 28, 2008, bringing together the country's most prominent investors with leading-edge technology companies.
"As our market has significantly advanced, the investment needs of our members have matured over the years and this event has evolved with them," said Julia Spicer, Executive Director of MAVA. "By providing the opportunity to interface with a wider range of private growth companies, we are striving to satisfy the changing needs of companies and investors alike. The impressive line-up of industry leaders on our agenda and our expanded focus will serve to drive more investment in companies in the mid-Atlantic region."
About MAVA's Capital Connection 2008:
Produced by the Mid-Atlantic Venture Association (MAVA), Capital Connection is one of the nation's most successful and influential venture events. Over the years, MAVA venture fairs have helped to shape the region's entrepreneurial economy, generating more than $2.7 billion of venture investments in the presenting companies. MAVA represents private equity and venture capitalists with investment interests in the mid-Atlantic. Founded in 1986, MAVA provides a wide range of programs, information and forums designed to facilitate quality deal flow, encourage collaboration, and foster relationships with entrepreneurs and investors in order to promote private equity investment. Membership includes more than 500 venture capital professionals representing nearly 125 firms with collectively more than $90 billion in capital under management. In addition, more than 250 key professional service providers from the legal, financial, executive search and consulting fields are also MAVA members. For more information, please visit http://www.mava.org
Parature, Inc.
Parature, the leader in on-demand customer service software, makes it possible for any business to leverage the Internet to provide outstanding customer service. The company's software-as-a-service (SaaS) delivery and integrated, intuitive design enables organizations to better and more efficiently serve, support, engage with and retain customers in today's Web world. Founded in 2000, Parature received the 2007 Product of the Year Award from Customer Interaction Solutions magazine and has been named to the Inc. 5000 list of Fastest Growing Private Companies in America. For the past three consecutive years Parature has been on the Washington Business Journal's list of Best Places to Work. Headquartered in Vienna, Virginia, Parature is at work in organizations of all types and sizes, and helps support more than 10 million end users worldwide. For more information, visit http://www.parature.com.
Media Contact:
Dayna Tenorio
571.730.6241
dtenorio @ parature.com
###