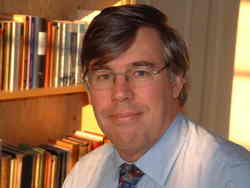 Ely, England (PRWEB) May 24, 2008
IT governance specialist and author, Alan Calder, is to host a free webinar, Data Protection Act 1998 - Compliance Obligations, to discuss the implications of the upcoming changes to the Data Protection Act (DPA) regime and its new, increasingly punitive enforcement provisions.
Targeted at IT professionals, the hour-long webinar, to be held on Thursday 29 May 2008, will focus on highlighting the specific changes to existing data protection legislation, identifying the potential vulnerability of organisations and individuals to breaches of the Act, mapping out the steps needed to ensure compliance with the amending legislation and pinpointing the tools available to facilitate compliance.
Under current DPA legislation, all data controllers are required to take appropriate security measures to protect personal data and deploy technical and other standards that are appropriate in all relevant circumstances. Amendments under the Act mean that regulators are able to enforce a much harder line stance against organisations and individuals, including the levying of financial penalties and the threat of criminal prosecution for any 'data controller who breaches the Act, if the ICO is satisfied that the offence was deliberate, or that the data controller knew, or ought to have known, of the contravention risk, and failed to take reasonable steps to prevent the breach.'
Alan Calder, Chief Executive of IT Governance, commented: "Recent high-profile cases involving household name companies such as Marks and Spencer and The Nationwide Building Society, and public sector organisations such as the HMRC show that many organisations have been unable to meet their compliance obligations even before the proposed changes to the DPA regime. The increased penalties for non-compliance -- both personal and corporate -- mean that no organisation that stores personal data can afford to be in ignorance of their DPA compliance obligations -- especially now that ignorance will be no defence".
The free 'Data Protection Act 1998 - Compliance Obligations' webinar begins at 15:00 BST. Advance registration is required to secure your place. To register to participate in the webinar, log on to http://www.itgovernance.co.uk/dpa-webinar.aspx.
NOTES TO EDITORS
IT Governance Ltd is the one-stop shop for books, tools, training and consultancy for Governance, Risk Management and Compliance. It is a leading authority on data security and IT governance for business and the public sector. IT Governance is 'non-geek', approaching IT issues from a non-technology background and talking to management in its own language. Its customer base spans Europe, the Americas, the Middle East and Asia. More information is available at http://www.itgovernance.co.uk.
Alan Calder is an international authority on information security management and data security. He led the world's first successful implementation of BS 7799, the information security management standard upon which ISO 27001 is based, and wrote the definitive compliance guide for this standard, 'IT Governance: A Manager's Guide to Data Security and ISO27001/ISO27002. The 4th edition of this book is the basis for the UK Open University's postgraduate course on Information Security. Alan Calder is a consultant to companies, including Cisco. He regularly blogs on IT security issues at http://alancalder.blogspot.com/.
###