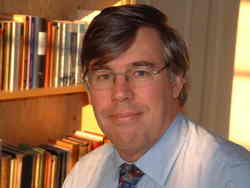 Allentown, PA (PRWEB) May 24, 2008
A free webinar from IT governance consultant and author, Alan Calder, is to demonstrate the far-reaching benefits of the ISO27001 Standard and certification scheme. Implementing ISO27001 Information Security in North America, taking place on Wednesday 28 May 2008, covers the fundamental issues and concepts associated with new international standard IS027001, and demonstrates how applying the standard to organizations' information management security systems (ISMS) can make a critical difference to enterprise readiness to meet today's information and IT challenges.
Already implemented by major leading organizations across North America, including the Federal Reserve Banks of New York and San Francisco, Bechtel, EDS, PriceWaterhouseCoopers, Reuters, Unisys and Xerox, ISO27001 is the first international standard on Information Security Management Systems, and covers the three key areas of information security, regulatory compliance and best practice guidance.
Commented Alan Calder, Chief Executive of IT Governance, "Effective application of ISO27001 allows organizations the confidence to secure themselves against current and evolving information security threats, ensure compliance with current and merging regulations, systematically protect their intellectual property, confidential information and proprietary know-how, and ensures that information is accessible to the appropriate people at the right time. The beauty of ISO27001 is that it provides a framework that can drive down the costs of compliance and information security, while simultaneously helping improve operational effectiveness."
Deliberately non-technical, Implementing ISO27001 Information Security in North America is designed for business executives, project leaders, IT and information security executives, regulatory compliance professionals and anyone interested in, or involved with, information security and regulatory compliance.
'Implementing ISO27001 Information Security in North America' takes place on Wednesday 28 May at 09:00 Pacific DT/12:00 midday Eastern DT /17:00 BST. To secure your place, please register at http://www.27001.com/iso27001-webinar.aspx.
NOTES TO EDITORS
IT Governance is the one-stop shop for books, tools, training and consultancy for Governance, Risk Management and Compliance. It is a leading authority on data security and IT governance for business and the public sector. IT Governance is 'non-geek', approaching IT issues from a non-technology background and talking to management in its own language. Its customer base spans Europe, the Americas, the Middle East and Asia. More information is available at http://www.27001.com.
Alan Calder is an international authority on information security management. He led the world's first successful implementation of BS 7799, the information security management standard upon which ISO 27001 is based, and wrote the definitive compliance guide for this standard, 'IT Governance: A Manager's Guide to Data Security and BS7799/ISO17799'. The 3rd edition of this book is the basis for the UK Open University's postgraduate course on Information Security. He is a consultant to companies, including Cisco. Alan Calder regularly blogs on IT security issues at http://alancalder.blogspot.com/.
###