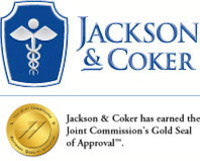 To what extent are current earnings in line with your skills, efforts and workload?
Alpharetta, GA (PRWEB) May 27, 2008
Although insurance premiums keep escalating, a majority of practicing physicians across the country believe that they are underpaid, according to a recent survey commissioned by Jackson & Coker, a prominent Atlanta-based physician recruitment firm. Furthermore, physicians who believe they are under-compensated are more likely to consider career options, such as accepting another position, according to survey results.
During the month of April, Jackson & Coker's research department surveyed doctors in over 45 medical specialties serving in hospitals, private practice, single- and multi-specialty groups, and with large integrated health organizations. Nearly one thousand respondents answered key questions related to trends in physician compensation, their satisfaction with current earnings and reimbursement levels, and other aspects of their medical practice affecting their financial situation.
"In commissioning the '2008 Jackson & Coker Compensation Survey,' our concern was to determine to what extent physicians are satisfied with their current earnings and reimbursement levels," mentioned Sandra Garrett, president of Jackson & Coker. "The survey results were also illuminative of how providers relate current compensation to the future of U.S. health care and to the direction their career might take in light of their level of satisfaction."
The majority of participants were board certified (84%) and in practice longer than ten years (64%). Although most respondents were male (78%), the survey noted the gender differentiation regarding a number of key questions. By and large, most physicians were concentrated in the Primary Care specialties, with other significant numbers clustered in Anesthesiology, Emergency Medicine, Adult Psychiatry, and General Surgery.
Compensation Levels
The survey queried physicians on several matters related to current annual compensation. Here is the breakdown on average compensation by medical specialty:
Specialty Annual Compensation
Anesthesiology $362,275
CRNA $158,364
Dermatology $329,267
Emergency Medicine $257,630
ENT $322,344
Family Practice $172,556
Hospitalist $184,289
Infectious Disease $213,380
Internal Medicine $181,420
Maternal & Fetal Medicine $362,684
Neonatal Medicine $248,736
Nephrology $285,240
OB / GYN $259,613
Occupational Medicine $311,132
Pathology $255,561
Pediatrics $169,434
Physical Medicine & Rehab $223,793
Psychiatry, Adult $193,262
Psychiatry, Child & Adolescent $218,543
Radiology, General $212,516
Surgery, General $308,927
Surgery, Orthopedic $422,638
Surgery, Plastic $385,123
Surgery, Thoracic $359,822
Urology $340,616.
These compensation figures represent base salaries only. Additional financial benefits such as bonus and equity participation ranged from under $25,000 (46% of respondents) to over $100,000 (14%).
What physicians actually earn and what they perceive their medical services to be worth are two different matters, as the survey results pointed out.
Physicians were asked a key question: "Do you feel that when consumer healthcare insurance premiums have increased that your reimbursements have increased proportionately?" Only five percent said yes, whereas nearly 20 percent felt that reimbursement levels have stayed the same. However, 76 percent of participants believed that their reimbursement level has actually decreased in the recent past.
A related question: "To what extent are current earnings in line with your skills, efforts and workload?" A mere 8% responded "very well," and only 31% believed they are compensated / reimbursed "fairly." By contrast, 60% felt that they are underpaid by a significant amount.
Physicians who considered themselves underpaid indicated by how much:
Percentage of respondents Amount of underpayment
2% ten percent
21% twenty percent
30% thirty percent
15% forty percent
15% fifty percent
17% over fifty percent.
In sum, 77% percent of physicians believed that their compensation / reimbursement levels are at least 30% below their expected earnings.
Compensation and Career Plans:
Discussing reimbursement for medical services should be placed in the context of proposed healthcare reform, which is hotly debated in the political arena. A number of proposals being considered under the title of "Universal Health Care" (UHC) have different implications for provider reimbursement.
Physicians were asked which model of reimbursement associated with healthcare reform they would likely support. Thirty-two percent would opt for fee for service--with the patient paying for a certain percentage and an insurer paying for a percentage. Twenty-two percent would favor some form of Universal Health Care--with a single payer and overall hospital costs covered by the government. Twelve percent would support UHC as administered by private insurance with some government oversight, and an equal percentage of respondents would support the current mix of private and public pay for service.
Another key question concerned the doctors' future plans for changing jobs. According to survey results, 36% of physicians contemplated seeking another position within the next year. Fourteen percent expect to make a career move within a 2-4 year timeframe. Interestingly, 44% have no such plans for at the present.
Compensation is certainly important to those doctors who contemplate changing jobs. Fifty-three percent specify compensation issues as key in seeking another position. Forty-five percent would seek a more supportive work environment. Thirty-nine percent would favor a community more in keeping with their current lifestyle and other family concerns.
For the most part, physicians are well aware of their market worth. If they believe that their current compensation is below what it should be in terms of their training, clinical skills and effort put forth, they are more likely to consider other career options, such as searching for another position.
In considering other practice opportunities, the majority of respondents (40%) would consider a permanent position. Fourteen percent would only consider locum tenens (temporary) assignments, but 21% would opt for either means of achieving their compensation goals.
"Physicians who are thinking of making a career move are pretty clear on what options would be appealing," said Ms. Garrett "Whether working locum tenens regularly or accepting a new position, they expect earnings to be in line with their education, training and professional experience since beginning their practice."
The entire survey results are available at http://www.jacksoncoker.com.
About Jackson & Coker:
Begun 30 years ago, Jackson & Coker is a prominent physician recruitment firm headquartered in Alpharetta, Georgia. The firm places physicians in over 40 medical specialties and advanced practitioners in temporary (locum tenens) and permanent placement opportunities.
Jackson & Coker is a member of a "family of companies" known as Jackson Healthcare that provides information technology and human resources solutions to hospitals and healthcare organizations across the nation. For more information on Jackson & Coker, visit the company's website at http://www.jacksoncoker.com.
###