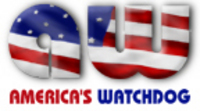 I've never done securities arbitration before, but I am sure I can learn
Washington, DC (PRWEB) May 27, 2008
For over three months Americas Watchdog has been investigating the US auction rate securities debacle. Americas Watchdog is offering to help all victims of the auction rate securities scandal for free. Why is this a scandal? According to Americas Watchdog, over 140,000 US citizens were told by their name brand US bank, a high profile Wall Street stock brokerage firm, or a financial institution that individual investors should cash in their CD's or money market accounts, because there was complete safety in something called an auction rate securities also known as a auction rate preferred shares or auction rate shares (ARPS or ARS).
On February 14th 2008, the auctions failed, and while some investors have received their money back, over 100,000 US investors are wondering if they will ever see their money again. According to Americas Watchdog, "This is the single worst case of fraud in US history. We want to hear from every victim at 866-714-6466 so we can try to help them with some honesty so we can advance our investigation."
Americas Watchdog & their Auction Rate Securities Complaint Center are recommending that most auction rate shares or auction rate preferred shares victims talk with an arbitration law firm that has a specialty in securities law as opposed to joining a class action. Americas Watchdog considers class actions a poor option, that could yield as little as $0.10 cents on the dollar. The group can make some very good suggestions with respect to the top securities arbitration law firms in the US.
Extra Important Note: Some personal injury type law firms with no securities experience are now creating web sites that say they can help victims with a class action. If a consumer who was defrauded with auction rate securities (ARPS or ARS) wants to know who to call, Americas Watchdog can make some good recommendations. Any auction rate securities victim can call Americas Watchdog anytime at 866-714-6466.
Americas Watchdog will try to explain the secondary market to every consumer who has a auction rate security. The secondary market is a place that has been created to buy investors out of the ARPS or ARS investment. While the secondary market will involve a discounted sales price, a good portion of the discount could be made up in the arbitration process. The ARS Watchdog web site is located at Http://ARSWatchdog.Com & the group would recommend that consumers defrauded in Auction Rate Securities, visit the web site & click on the "options" tab
So Who Is The Typical Auction Rate Securities Victim:( in auction rate preferred shares or auction rate shares)? According to Americas Watchdog, the typical victims are as follows:

Working class men, women or couples who were conned into putting their life savings into somethings called a auction rate preferred shares (ARPS), or auction rate shares (ARS) by their local banker, stock broker or financial adviser.
Retired people were lied to, and moved their money out of CD's into auction rate securities because their banker or stock broker lied to them about the risk factors and liquidity.
Small business people were conned into putting their companies operating capital into auction rate securities as a way to get a better interest rate, because a APRS or ARS was just like cash (A huge lie).
Individuals about to buy a home were conned into auction rate securities by US bankers, main street stock brokers and investment bankers. Now these same individuals have in many cases lost their damage deposits, or have been harmed in other ways.
Individuals who did not trust the current US stock market were told by the stock broker or bank, "auction rate securities are just like cash & there is no risk". According to Americas Watchdog, "it was a lie."
So what should any individual involved in the auction rate preferred shares (ARPS) or auction rate shares (ARS) scandal do?
According to Americas Watchdog, "We want every victim to call us because they need to start making smart choices to protect themselves, and we want to tell them everything we know.This includes not taking the bait on a class action that will not yield much for the victim as opposed to the better choice of arbitration".
Another reason Americas Watchdog wants to hear from every consumer is because of so much disinformation about a miracle fix for the auction rate securities disaster. Disinformation includes, a magic fix by the tooth fairy, the SEC, state regulatory agencies, or even all of the banks stock brokers or financial institutions giving people back all their money. Many consumers are being told, "your uninsured student loans are fine." Americas Watchdog calls it, "another gigantic lie". While some auction rate securities have indeed been cashed out, people need to get in line with a skilled securities arbitration firm to cover the legal base. Again, Americas Watchdog can make some very good recommendations.
Again Do Not Fall For The Line, "I've never done securities arbitration before, but I am sure I can learn" (from a personal injury law firm).
Anyone who purchased an auction rate shares or an auction rate preferred share should call Americas Watchdog at 866-714-6466 or visit their web site at http://ARSWatchdog.com.
Americas Watchdog and its ARS Watchdog are all about protecting consumers in what will turn out to be the single worst case of fraud in US history.
###