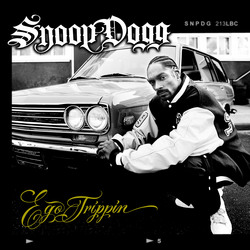 Our audience is a design saavy, online community of creative amateurs and professionals around the world
Los Angeles (PRWEB) May 27, 2008
Hiphop Megastar Snoop Dogg, Doggy Style Records and Crestock Stock Photos , the highest quality microstock photo group is now offering professional and aspiring designers the chance to put their creative talents to the test and design Snoop Dogg's official wallpaper for each of his new singles, "Sensual Seduction","Life of Da Party", and "My Medicine".
With the Ego Trippin' Official Design Contest users are given the chance to design the next wallpaper set using Snoop Dogg logos, pictures and creative from his Ego Trippin' album.
"Our audience is a design saavy, online community of creative amateurs and professionals around the world," said Cresotck co-founder Geir Are Jensen. "Working with an incredible talent like Snoop Dogg brings the experience to a whole new and incredibly exciting level."
Crestock worked closely with Doggy Style Records to bring this unique offering to Snoop Dogg fans and aspiring designers around the world. Future superstar designers will have the opportunity to have their work approved by Snoop Dogg himself and made available for download from http://www.snoopdogg.com.
"At Doggy Style Records, we are constantly exploring innovative new ways to connect Snoop Dogg with his fans," said Ted Chung of Doggy Style Records. "Crestock and their thousands of exciting young designers tied in perfectly with the numerous digital initiatives we have underway here at Doggy Style Records."
Potential designers can register for the contest and get official creative from http://www.crestock.com/blog/design/the-snoop-dogg-crestock-wallpaper-contest-120.aspx
Three rounds of submissions are available will run for a four week period. Aspiring and professional designers alike will have multiple opportunities to showcase their work in addition to winning great prizes every round.
Designs will be judged by a panel of industry and Hip Hop media luminaries including Ted Chung, President of Doggy Style Records and Ryan Ford Executive Editor of The Source Magazine.
Visit http://www.crestock.com/blog/design/the-snoop-dogg-crestock-wallpaper-contest-120.aspx for further information and design specifications.
About Crestock
Crestock's aim is to play a leading role in the micropayment stock photo business.
The photography trade is undergoing a revolution as digital cameras and internet distribution lower the prices to a minimum.
Crestock Emphasizes

A high level of image quality - in fact the highest in the business
An inspiring, fast and utterly relevant search experience for buyers
A strong and vibrant community, based on forums and the unique and personal member console
For more information go to http://www.crestock.com/about.aspx
###