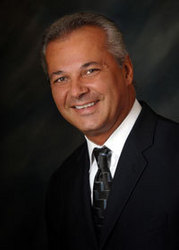 We're working closely with Fluensee on a large government IT asset tracking implementation at the moment, and having a location in the Southern California area helps when our teams need to develop and test our solutions
Denver (PRWEB) May 28, 2008
Leading RFID-enabled asset management solution provider Fluensee today announced the opening of a new office in Ontario, Calif. The new office contains Fluensee's RFID laboratory that the company's software developers will use to test its AssetTrack™ and Yard™ applications with various RFID technologies from its top technology partners.
The addition of the Ontario office will help Fluensee provide a place to showcase the robust capabilities of its asset tracking and management software as it uses data captured from various RFID, barcode, GPS and sensor technologies.
Tim Harvie, CEO of Fluensee, said "Fluensee is growing quickly and we saw the need to establish a presence on the west coast so that we could easily invite customers and prospects in that region to see the latest in RFID technology from our partners such as RF Code, Intelleflex and Motorola. We're excited about the expansion and our team there is dedicated to developing and demonstrating quality asset management solutions for our customers."
"We're working closely with Fluensee on a large government IT asset tracking implementation at the moment, and having a location in the Southern California area helps when our teams need to develop and test our solutions" said Mitch Medford, CEO of RF Code. "Beyond that, being able to show our joint prospects an end-to-end RFID solution that will help them track their assets is very powerful, and we're glad to have another location in which to do that together."
The new Fluensee office is located blocks from Ontario International Airport at:
1809 S. Excise Avenue
Ontario, CA 91761
About Fluensee
Fluensee's RFID-enabled asset tracking and management solutions improve the visibility, accuracy, security and utilization of a company's mobile and fixed assets. Its end-to-end solutions combine highly configurable and patented software and implementation services with hardware from leading RFID, barcode, GPS and sensor technology providers. Fluensee's solutions include its entry-level AssetTrack Express™ and enterprise-class AssetTrack™, along with its Fluensee Yard™ application that is designed to efficiently manage assets in transportation and distribution environments. All of Fluensee's solutions are platform and hardware agnostic. Fluensee is a privately held company headquartered in Englewood, Colorado. For more information, visit http://www.fluensee.com.
Media Contact
Leanne Smullen
303-799-0700
pr @ fluensee.com
###