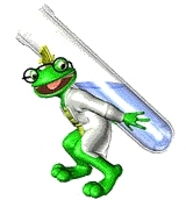 Employment in health care continued to increase in April, with more than 37,000 jobs coming available
Seattle, WA (PRWEB) May 29, 2008
April saw huge jumps, comparatively speaking, in the amounts of resumes reviewed by medical companies looking to hire new employees. Massachusetts- and Missouri-based companies increased their searches by more than five percent, Virginia-based more than three percent, and New Jersey-based almost three percent. Six other states saw resume search increases in the one-to-two percent range. However, in states that slowed their searching, the numbers were just as drastic; California companies alone searched for almost six percent fewer new employees than they did in March.
By far the types of candidates most sought after by employers were those who could take on management positions; almost six percent of candidates searched listed qualifications either for manager or chief technology officer. Across the board, though, job availability in general was not limited to management positions; of the top fifteen job categories posted on MedZilla.com, an Internet-based medical employment community, fourteen showed increases in the number of openings, with more than ten percent of those coming in areas related to clinical research and new product development.
When it came to applicants searching for new jobs, the numbers were much flatter, similar to March's findings. Applications by both state and position swung seven-tenths of a percent -- in either the upward or downward directions -- and usually much less than that.
Increases and Decreases
"Employment in health care continued to increase in April, with more than 37,000 jobs coming available," said Michele Hopps, director of marketing for MedZilla.com. "Also, noted were fewer companies announcing layoffs last month." Despite those promising statistics, however, at least five health care facilities announced staff cutbacks of 100 to 500 employees, usually in attempts to stay financially-solvent and competitive within the market.
Pharmaceutical companies also tightened their belts. Johnson & Johnson announced they would be eliminating almost 500 sales positions, owing mostly to drug-safety troubles; Eli Lilly planned to streamline manufacturing and offer employees the opportunity to resign, giving them extra incentives to do so.
Where Do You Stand?
Even though negative stories about the U.S. economy still suffuse national news channels and Web sites, certain portions of the health care industry continue to grow. The first quarter of 2008 showed strong positive trends in health care and slightly-weaker, but still positive, trends in clinical research. Those increases have not abated as the second quarter began; ambulatory health care -- that is, primary care and clinics -- increased their job counts by 22,000 in the past month, and hospitals added 9,000 more jobs.
Another positive trend comes from the Bureau of Labor Statistics, which reported that the health care industry, by 2016, is forecast to show large jumps in employment in several areas, most notably home health care at almost 50 percent. Registered nurses and medical assistants are also expected to be in high demand, with an increase of about 750,000 jobs during that time. Wages for nurses have also increased on average in the last six months.
Management candidates remain a commodity many companies are trying to attract, though the pressure of being in management -- of doing more with less, of being the person who has to call in employees and tell them they're being downsized -- is more intense than ever as companies attempt to cut costs by any means necessary. Individuals with enough tenure at their current jobs to be managers elsewhere may prefer to hold off until the economic situation swings upward across the board, instead of just in their chosen field.
Overall, though, news remains good for the health care industry. Thousands of new jobs become available each month, and both trends and projections indicate no sign of a slowdown. Despite the fact that the media tends to report layoffs far more often than growth, growth is definitely the bigger story in health care.
About MedZilla.com
Established in mid-1994, MedZilla is the original web site to serve career and hiring needs for professionals and employers in biotechnology, pharmaceuticals, medicine, science and healthcare. The MedZilla jobs database contains about 7,500 open positions. The resume database currently contains over 285,000 resumes with 16,800 less than three months old. These resources have been characterized as the largest, most comprehensive databases of their kind on the web in the industries served.
Medzilla® is a Registered Trademark owned by Medzilla Inc. Copyright ©2008, MedZilla, Inc. Permission is granted to reproduce and distribute this text in its entirety, and if electronically, with a link to the URL http://www.medzilla.com. For permission to quote from or reproduce any portion of this message, please contact Michele Hopps, Director of Marketing and Development, MedZilla, Inc. Email: mgroutage(at)medzilla.com.
###