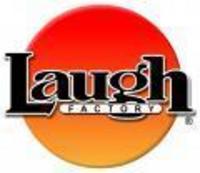 Los Angeles, CA (PRWEB) May 29, 2008
We have over 300,000 signatures!
How can we, as Democrats, brag about registering a million new voters while disenfranchising 2.3 million voters? There will be a press conference with special guest speakers and a FedEx person on hand to overnight the signatures to Howard Dean and the DNC Bylaws and Rules Committee.
Host:
Teri Bernardi, author of the upcoming book THE GAME OF LIFE & HOW TO PLAY IT WORKBOOK from DeVross Publishing, the leading metaphysical publishing house in the world. She is also President of Green Grown Products (a green company).
Chris Jackson, writer/actor/activist and former Chairman of Reverend Jesse Jackson's Operation PUSH Rainbow PUSH Hollywood Committee and consultant to the Citizen Education Fund.
This will be the only grassroots event on the West Coast the day before Howard Dean and the DNC Bylaws and Rules Committee meet in Washington, D.C. to decide in essence who may be closer to becoming the Democratic Party's nominee.
SPECIAL GUESTS:
PAUL RODRIGUEZ (Comedian)
PAUL MOONEY (Comedian)
JAMIE MASADA (Laugh Factory Owner)
DANA BALICKI (Code Pink - Stop the War Grassroots Movement)
ERIKA ALEXANDER (Actress from Living Single and Hillary Clinton surrogate speaker)
STEVEN YABARRA (Super Delegate)
Hundreds are scheduled to attend the LAUGH FACTORY RALLY so this will be an incredible photo opportunity for your newscast, magazine or newspaper with plenty of interview opportunities with comedians, activists and both Hillary Clinton and Barack Obama supporters. Even a few Republicans will be on hand who have switched parties to support Democratic nominee in 2008.
PRESS CONTACT:
Chris Jackson
(323) 936-5210 or (310)895-3590 emergency cell
email: loveallanimals2002@yahoo.com
http://my.barackobama.com/page/event/detail/communityservice/4qzk
# # #