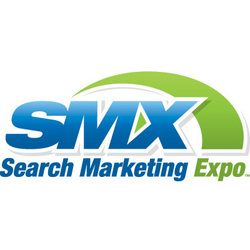 Redding, CT (PRWEB) May 30, 2008
Yahoo! Local General Manager Frazier Miller is uniquely qualified to discuss the local search opportunity as the person responsible for setting strategy and direction for Yahoo!'s local properties including Yahoo! Local, Upcoming and Yellow Pages.
At Search Marketing Expo - SMX Local & Mobile, Miller will discuss Yahoo!'s vision for weaving local information into users' primary Web starting points, as well as what it means for other local search players. He'll also address the evolving needs of local searchers and how emerging technologies will be applied to search results to deliver the most relevant local content and results.
Miller's address opens two days of sessions focused on local and mobile marketing. View details of the program, including descriptions of the nearly 20 sessions, on the SMX Local & Mobile agenda pages.
Why Local and Mobile Internet Marketing?
Driving traffic - and ultimately sales - from local search and mobile marketing is an opportunity for marketers who know the tactics, techniques and players unique to this rapidly growing, specialized internet marketing field. The goal of 1-in-5 searches is to find something locally, according to Yahoo!'s research.
SMX Local & Mobile is the only event 100% dedicated to preparing marketers to profit from this opportunity. If your mission is to drive more traffic to location-specific businesses, SMX Local & Mobile provides an intensive crash course of tips, tactics and techniques for success. SMX Local & Mobile is being held July 24-25 in San Francisco.
Register Now and Save
You can take advantage of Early Bird rates for SMX Local & Mobile by registering today! You get all of the content, keynotes, and community that make SMX events famous.
About SMX Local & Mobile and Third Door Media, Inc.
Search Marketing Expo - SMX Local & Mobile is produced by Third Door Media, Inc. Third Door Media's mission is to empower internet and search marketing professionals by providing trusted content and community services they need to be successful. Other Search Marketing Expo events include SMX West, SMX East, SMX Advanced, SMX Social Media Marketing, SMX Munich, and SMX London. See the full list here.
Third Door Media also publishes the search marketing news and analysis site Search Engine Land, produces Search Marketing Now, a lead-generation marketing solution for suppliers of SEM-related products and services, and Sphinn.com, the place for web, online, search, interactive and internet marketers to share news stories, talk within subject-specific discussion forums, build a network and stay connected to hot topics in internet marketing.
###