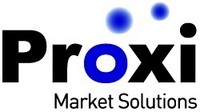 We doubled our attendance at our tool show over last year's attendance. The amazing thing about it, is that other than in store marketing we did not advertise the tool show in any other way. The previous year we spent thousands on print ads…we now see this as our next big opportunity to build even better relationships with our Bostitch customers
Cincinnati, OH (PRWEB) May 30, 2008

Cincinnati, OH (PRWEB) May 30, 2008 -- With construction markets down, Stanley-Bostitch has found a more effective and cost efficient way to help their dealers improve sales. By leveraging the technologies at Proxi Market Solutions, Stanley-Bostitch is streamlining marketing communications and as a result, directing more customers to their dealers.
Utilizing Proxi's multi-channel communications platform, relevant messages via phone, fax, email and mobile text messaging are now being delivered in seconds, directly to thousands of contractors, builders, developers, remodelers, and targeted commercial clients - all on behalf of Bostitch dealers to help drive attendance at events, increase dealer sales, and build customer loyalty.
Proxi - a market development organization specializing in technology solutions - is proud to be facilitating this collaborative between Stanley-Bostitch and their network of 3000+ nationwide dealers. By addressing the need for confidential, third party data management of private customer information, Proxi also provides a safe-harbor for the utilization of dealer data without disclosure to Stanley-Bostitch.
"We're excited to help Stanley-Bostitch and their Dealers achieve a new level of cooperation," said Michael Lee, Principal at Proxi. "By removing the age-old concern of becoming dis-intermediated, channel partners and manufacturers can now, more effectively work together towards the common goal of driving more sales"
This "collaborative" between manufacturers and channel partners creates new levels of efficiencies by leveraging the marketing strengths of a manufacturer and the previously inaccessible dealer customer data to enable the quick delivery of more targeted, promotional and branded communications direct to the end-user customer.
After delivering nearly 50,000 messages in a pilot program last season, participating dealers yielded on average, a lift of over 67% over prior year's programs. Key organizations that participated in the pilot program last season include: Moynihan Lumber, MA - Dartmouth Building Supply, MA - Brocks, NH - Hancock Lumber, ME.
Doubled attendance - doubled sales:
"We doubled our attendance at our tool show over last year's attendance. The amazing thing about it, is that other than in store marketing we did not advertise the tool show in any other way. The previous year we spent thousands on print ads…we now see this as our next big opportunity to build even better relationships with our Bostitch customers"- (Dealer Quote)
Increased my database - increased my sales:
"This program has enabled us to actually create and build an electronic database. We have now increased that database by 40%… utilizing it to drive events. Our SWAT event did 40% more sales over the same time last year, and in a down market"- (Dealer Quote)
Just in time for the tough markets ahead, Stanley-Bostitch plans to roll this program out this season.
Stanley-Bostitch is a division of The Stanley Works (NYSE:SWK). Stanley Works is a worldwide producer of tools, hardware and security solutions for professional, industrial and consumer use. For over 160 years, the Stanley® brand has been synonymous with quality for its reliable products. http://www.bostitch.com
Proxi is an agency of specialists and solution providers that integrates business development, marketing strategies and IT solutions, to help companies "do more with less". With clients ranging from Procter & Gamble to smaller start-ups, they operate as a "proxy" to help companies expand their business. For more information on Proxi- http://www.ProxiMS.com
If you'd like to hear more information about this program please call Mike Shaw at (513) 929-9298 or email at MDshaw@ProxiMS.com.
###