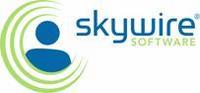 Exchanging application data between all parties involved can be a challenge, but it is a critical need as insurers continue to seek ways to be competitive while speeding the processing of new business
Grapevine, TX (PRWEB) May 29, 2008
Skywire Software, a leading global provider of software and services to the insurance industry, today announced APS Workflow has signed on as a service provider with the Insurance Data Exchange (IDX) hub. With this agreement, insurance companies and Brokerage General Agencies (BGAs) will have access to a streamlined, automated system for obtaining the medical records needed to approve life and health insurance applications.
APS Workflow offers an online technology solution that allows insurance companies and BGAs to procure attending physician statements (APS) directly from health providers, eliminating the need for third-party procurement services, which can add expense and delays to a physician's report. APS Workflow provides a workflow and billing system to let insurers and agencies retrieve existing medical records for an applicant. The integration with IDX allows subscribers to place the order electronically via Skywire Software's GA Agency Management System and /or other third party agency management systems, and lets the resulting attending physician's statement flow seamlessly between agencies and carriers across the hub.
"Skywire Software's IDX hub is a leader in data exchange in the life insurance industry," said John Andrews, president and CEO of APS Workflow, Inc. "By integrating with IDX, we will be able to reach a broader client base, providing fast, affordable and reliable procurement services to more carriers and agencies. This, in turn, will allow our clients to speed up the approval of life and health applications, improve customer satisfaction and sell more policies."
Skywire Software's IDX is one of the largest centralized data hubs in the life insurance industry for processing life and fixed annuities and is used by more than 50 carriers and underwriting companies. More than one million new policies and 10 million messages were processed through the IDX hub last year. IDX continues to win industry recognition, including eleven ACORD awards, for its use of industry standards.
"Exchanging application data between all parties involved can be a challenge, but it is a critical need as insurers continue to seek ways to be competitive while speeding the processing of new business," said Wendy Gibson, chief marketing officer at Skywire Software. "As we continue to add service providers like APS Workflow to our network, the value of IDX to the life insurance industry as a whole increases."
Current customers can add APS Workflow as a service provider by contacting the Skywire Software Support Center at http://www.skywiresoftware.com/support or call 1-888-486-4683 between the hours of 5:00 a.m. to 5:00 p.m. PST.
In addition to IDX and the GA agency management system, Skywire Software also offers QuickView. More then 8,000 independent life insurance agents and brokers in the U.S. are registered to use Skywire Software's QuickView portal to view pending and inforce case status and commissions from multiple carriers for life insurance and fixed annuities - all on one convenient Web site.
To learn more about Skywire Software's life distribution products visit the company's Web site at http://www.skywiresoftware.com or call 800-735-6620.
About APS Workflow
APS Workflow, Inc is an on-line Attending Physician Statement workflow product designed to help BGA's and insurance companies control their own APS procurement process. APS Workflow provides the workflow system and the carrier billing system, while the BGA calls the medical facility to expedite the records. APS Workflow also reimburses the BGA for the staffing of the phone calls. We work closely with our clients together in an effort to improve their placement ratio and to reduce turnaround time, costs and agent complaints related to the entire APS process. For more information on APS Workflow, contact John Andrews toll free at 877-277-9539, ext 205, or visit http://www.apsworkflow.com.
About Skywire Software
Skywire Software is a leading, global software company serving the insurance, financial services, legal and professional services industries. The company develops industry-specific software products that help companies integrate processes, people and information. With products and services that span a range of key functions, including rating, rules, underwriting, business intelligence, data movement, and enterprise-wide document automation and compliance, Skywire Software is dedicated to providing an unparalleled customer experience to more than 2,400 companies in 45 countries worldwide, including 1,450 insurance customers. For more information, contact Skywire Software at 1-800-735-6620 or visit http://www.skywiresoftware.com.
© Skywire Software is a registered trademark. All other names, brands or products referenced are the service marks, trademarks or registered trademarks of their respective companies. All rights reserved.
###