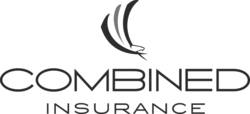 These encouraging results are a testament to the ability of consumers to find our new site and easily navigate it. From our site, consumers are easily linked to a local agent who can respond almost immediately to ensure that once customers have familiarized themselves with supplemental insurance, they get the right coverage to meet their family's specific needs
Chicago (PRWEB) May 30, 2008
Combined Insurance, a top provider of supplemental insurance, makes consumer awareness a top priority and in the process demonstrates that when understanding insurance is easier for consumers, they are highly interested in using the Web to learn more.
Specifically, consumers can learn about available supplemental income protection policies and, working with a local agent, make an informed decision about how these supplemental insurance policies might benefit themselves and their families.
Recently, Combined Insurance employed market research to glean additional insight into consumer attitudes toward supplemental insurance and found that consumers desired an insurance resource that could help make understanding insurance and the types of protection available -- simpler.
The overwhelming response was that consumers have traditionally found supplemental insurance challenging to understand and difficult to find. Yet when they learn more about the benefits supplemental insurance can provide, they are interested in understanding insurance more. Combined Insurance listened and transformed its approach to insurance education and access. With the launch of their enhanced interactive Web site (http://www.combinedinsurance.com), it is now easier for consumers to gain an understanding of supplemental insurance and to easily locate a local agent who can help consumers assess their current needs and then evaluate the best coverage to meet those specific needs.
The Importance of Supplemental Insurance Access -- Now More than Ever
With today's uncertain economic picture, the protection supplemental insurance policies can provide becomes even more apparent. A May 2007 Consumer Reports study revealed that 43 percent of Americans with health insurance are not prepared to cope with a costly medical emergency. Today's harsh economic climate puts an added strain on consumers' already stretched dollars, making it that much harder to cover health costs related to emergencies and illness. Now is the time for consumers to make sure they have the supplemental income protection they need to help alleviate some of this burden, which supplemental insurance can provide to individuals and families. But not knowing where to go for supplemental insurance, or not understanding insurance and what it provides, can prevent those who need it most from pursuing this important protection.
Combined Insurance Makes Understanding Insurance Easier
According to Jim Coleman, Chief Marketing Officer for Combined Insurance, "The goal in creating our new Web site was twofold - first, make it easier for consumers to find us and to find valuable information about supplemental insurance. Second, make it easier for consumers to select supplemental insurance designed to meet their unique needs."
From its more intuitive URL to its simpler navigation and clearer explanations, the redesigned Combined Insurance interactive Web site helps educate consumers about the products available and assists them in finding the right supplemental insurance coverage for their family. Its user-friendly approach offers consumers a number of options listed on the home page and throughout the product and educational pages to reach the company for additional information.
"We understand consumers prefer to engage companies in various ways; therefore, we have designed a "call to action" that is based on customer choice, said Deborah O'Connor, vice president of Interactive Marketing for Combined Insurance. "We offer the option to reach out to us directly via a toll-free number or to simply complete one of the online forms for assistance."
The forms are specific to customer needs -- Have a Local Agent Contact Me, Have a Local Agent Schedule a Visit with me, Contact Customer Service and a general inquiry for those correspondences that fall outside of the three main forms. The online forms are then routed to the appropriate team within the company for response and are answered in 48 hours or less, providing fast, convenient service when and where consumers need it the most.
"One of our Regional Managers commented that customers' responses have been very positive such as 'boy that was fast; I just requested an agent two hours ago,'" said O'Connor. "Our goal is to service the leads generated from the web as quickly as possible. We understand these consumers have taken the time to educate themselves on our company and supplemental insurance products, now the local Agent's job is to work with the consumer to understand his or her needs and ensure the right coverage for the family."
In addition, Combined Insurance's Call Center will contact the customer one week after the lead was received to conduct a quality control call-back to ensure the consumer was serviced as desired.
Overwhelming Web Site Response
The new site, designed to increase brand awareness and optimized to make it more "reachable" via search engines, has met with a resounding response. In the weeks following the new site launch, Combined Insurance has seen tremendous results. The average time spent on site per visitor has increased by more than five minutes and call volume has increased to five times what it was with the former site. In addition, the percentage of visitors linking to the site via search engines is 14 times greater and supplemental insurance product inquiries have increased an astounding 500 percent.
"These encouraging results are a testament to the ability of consumers to find our new site and easily navigate it. From our site, consumers are easily linked to a local agent who can respond almost immediately to ensure that once customers have familiarized themselves with supplemental insurance, they get the right coverage to meet their family's specific needs," said Coleman.
Leading Insurer Leading the Charge
According to the February 2005 edition of Health Affairs, unexpected illnesses and injuries cause 350,000 personal bankruptcies each year. Supplemental insurance is one way consumers can help protect themselves against such unexpected circumstances. That is why Combined Insurance has committed to taking action to help consumers more readily access and understand supplemental insurance, so they can get the supplemental income protection they need. Launching the new Web site is just one way Combined Insurance helps bring supplemental insurance closer to home. Knowledgeable agents, hands-on, door-to-door service and unwavering customer support set Combined Insurance apart.
Coleman sums it up, "By working with a leading supplemental insurance provider like Combined Insurance, rest assured you're afforded the expertise and dedication to help understand your family's needs."
About Combined Insurance Company
Combined Insurance (http://www.combinedinsurance.com) is a leading provider of supplemental accident, health and life insurance products and is a member of the ACE Group of Companies. With a field sales force and corporate staff in excess of 10,000 people worldwide, Combined meets the growing coverage needs of policyholders around the globe. For more information, call 1-800-490-1322 or visit http://www.combinedinsurance.com.
About ACE
The ACE Group of Companies is a global leader in insurance and reinsurance serving a diverse group of clients. Headed by ACE Limited (NYSE: ACE), a component of the Standard & Poor's 500 stock index, the ACE Group of Companies conducts its business on a worldwide basis with operating subsidiaries in more than 50 countries. Additional information can be found at http://www.acelimited.com.
# # #