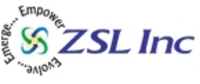 This is an opportunity to exchange crucial ideas for the future of reverse logistics, and testimony to our commitment to the betterment of the community.
Washington, DC (PRWEB) May 30, 2008
Logistics and supply chain experts from around the globe are gathering in Amsterdam for the Reverse Logistics Trade Show and Convention, 16-18 June.
The focus of the Reverse Logistics Trade Show at the Dorint Hotel Amsterdam Airport is to help European OEM and branded companies become aware of reverse logistics support on a global basis. This trade show is a rich opportunity for OEMs and branded companies to meet third party service providers and technology solution partners. A highlight of the conference is the subject of sustainability, particularly on WEEE and RoHS.
In answer to the growing need for a Green Solution to the issue of sustainability, ZSL will debut a preview of Recycle Accelerator, the globally interconnected technology solution. Recycle Accelerator enables collectors to connect easily and efficiently with recyclers. Manufacturers and government agencies benefit from audit and reporting functions. Vendors and component manufacturers have access for bidding on export of the raw materials in a unique solution that integrates all of the supply chain constituents.
John Mehrmann, Vice President of Business Development at ZSL, will present Using Technology to Enable Collaborative Independence. The supply chain is fragmented by diverse interdependent applications that are typically fabricated to address individual internal issues. The result is a multitude of numerous banks of information that are only partially tapped for business intelligence and actionable data. John will demonstrate how collaborative integration of independent systems can stimulate profitable business, customer loyalty, and cost avoidance.
Using Technology to Enable Collaborate Independence provides cost effective methods for retailers and manufacturers to reduce returns, and maximize the investment in clients, through better use of information from reverse logistics. Methods include 'The Surprise Inside', customer registration, PURLs, Technology Upgrades, asset recovery, parts reclamation, and sustainability solutions. For more on this subject, be sure to read the article entitled, Cost Avoidance, in the May / June issue of Reverse Logistics Magazine.
John Mehrmann is author of the internationally acclaimed and award winning book, The Trusted Advocate: Accelerate Success with Authenticity and Integrity. This book is the fundamental guide to achieve extraordinary sales and sustain loyal customers. The guiding principles of achieving success by empowering clients and partners to attain individual goals are clearly identified in the book, in the RL presentation, and in the debut of Recycle Accelerator by ZSL.
Mark Balinski, Manager of Business Development at ZSL, takes the stage as a panelist on the topic of Using Reverse Logistics to Enhance Customer Service and Competitive Performance. Mark joins Jonathon Spokes, Business Development EMEA at Sykes, on the panel moderated by William K. Pollock, President of Strategies for Growth.
Mark Balinski started his career as a manufacturer's agent representing several specialty biochemical companies engaged in cancer research and medical diagnostics. Mark spent the majority of his career in the consumer electronics and telecommunications industries. His experience encompasses manufacturers and retailers in the areas of marketing, sales, domestic design, management, training, and international communications. Mark currently applies his unique blend of channel and manufacturer experience in the development of comprehensive technology solutions that accelerate the unification of diverse fragmented applications and data for powerful business intelligence and performance.
"ZSL is honored to have highly respected industry representatives participating in such a prestigious event," said Ananth Chaganty, Senior Vice President of Enterprise Solutions at ZSL Inc. "This is an opportunity to exchange crucial ideas for the future of reverse logistics, and testimony to our commitment to the betterment of the community."
The Reverse Logistics Trade Show, Conference and Expo, features several other notable speakers and topics.
Gailen Vick, President and CEO of the Reverse Logistics Association, will provide an Industry Overview, Size and Forecast, in addition to opening and closing remarks.
Doug Schmitt, Vice President of Global Field Delivery at DELL, is the keynote speaker for the event. Doug will address the Major Challenges Facing Reverse Logistics
Jurgen Anthoni, Manager at Nokia Care, presents Reverse Logistics Process Optimization for Efficient Operations, Lower Investments and Higher Customer Service
Frank Jahn, Director at Benelux, will present a case study on the Kiala and Hewlett Packard Reverse Logistics Model
Achim Winter, CEO of CCR Logistics Systems AG, presents the International Take Back Systems for Workshop Disposal and Warranty Part Management, The Operator's View
Chris Marino, Managing Director at Peli Products, presents Up-Cycling of Packaging Solutions to Reduce Costs and Enhance RL Practices
Hyunsoo Kim PhD, Professor at Kyonggi University in Korea, presents RFID Applications for Green Logistics
Mark Eldridge, Director of Strategy and Marking for Spring, presents Thinking Forward in Reverse Logistics
Claude Laval, Services Program Manager for HP, presents Service Delivery Outsourcing, The Control of Materials Costs
Joep Van Loon, Managing Director at Flextion, presents IT Asset Recovery Strategies
Sven Verstrepen, Logistics Expert at Flanders Institute of Logistics, presents After-Sales Service as the Driver for Continuous Business Improvement
Dick Kluis, Vice President of Product Marketing at ClickCommerce, presents Reverse Logistics, Extended Enterprise Perspectives
Esteemed panelists include Amo Millenaar, VP Programs and Business Development at Flextronics, and Xavier de Montgros, VP PSG EMEA Services at Hewlett-Packard.
Attendees of the Reverse Logistics Trade Show include representatives from such prestigious organizations as AMCOR, Applied Biosystems International, Assurant Solutions Nordic, Canon, Cisco, Click Commerce, Coretronic Corp, CRC Deutschland GmbH, Cycleon, DHL Express, ergoTrade AG, FastAsset Inc, Flection Germany, Flextronics, GEODIS Logistics Deutschland GmbH, Gordian Logistics Experts BV, Harte-Hanks, HP, Intermac, International Auctions Ltd, Jabil, Juniper, Keylab, Kiala, Lexmark International, Li Tong Group Hong Kong, Lund University, Nike, Nokia, Peli Products, Plantronics, Research in Motion, ReturnPool, Ricoh Europe, Sims Group, Spring Global Mall, Sykes Global Services Ltd, Teleplan Communications BV, TNT Express, TomTom, Trans-Trade Inc, Vodaphone D2 GmbH, Wassermann AG, and ZSL.
# # #