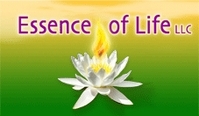 Greenwich, CT (PRWEB) June 5, 2008
After almost a decade of independent research and review of medical and clinical studies conducted by accredited and distinguished Universities and Institutions on three continents, renowned epidemiologist Dr. Vijaya Nair has presented compelling evidence that the consumption of fermented whole soy products and spices such as curcumin can result in significant improvement in the quality of life of individuals with compromised immunity. For easy reference, Dr. Nair has placed her findings, including the most salient studies, on the JIVA web site.
Dr. Nair was recently invited to present her conclusions at the International Symposium on Translational Cancer Research held near Mumbai, India. Intrigued by the presentation made by Dr. Nair, scientists and academicians from throughout the world have expressed interest in the development of a nutraceutical product line, marketed under the name of JIVA, that has been launched by Dr. Nair's company, "Essence of Life."
Studies involving the beneficial effects of curcumin, fermented soy and other natural herbs and spices are now underway at the University of Texas MD Anderson Cancer Center in Houston, Texas, as well as in other institutions in the United States, Europe, and Asia.
The National Institute of Health has funded dozens of research studies over the past several years on curcumin and its positive effects on inflammation based diseases that include cancer, cardiovascular disease, Alzheimer's disease, autoimmune diseases, arthritis, neurological disease, pulmonary disease, and others. Many of these studies are also found on the JIVA website.
About JIVA - Essence of Life:
Essence of Life LLC, marketing products under the name JIVA, was co-founded in 2007by Dr. Vijaya Nair, a recognized expert in the field of alternative treatments for cancer and HIV/AIDS, and Omer L. Rains, a three-term California Senator who met Dr. Nair at Columbia University where she was doing cancer research and serving as a Professor in the Department of Epidemiology at the Columbia University School of Public Health. The JIVA product line includes seven evidence-based nutraceuticals including Resveratrol supplements that integrate the timeless practices of Ayurvedic medicine of India with traditional Chinese medicine into signature, plant-based formulas. The name of the product line, JIVA -- which means "Essence of Life" in Sanskrit -- embodies the company's mission: to provide its customers with the essence of health and well-being.
For more information on Essence of Life or to purchase JIVA products, visit the JIVA website.
###