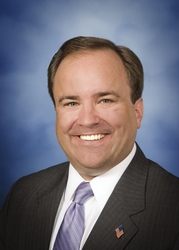 As an ardent fan and supporter of Vocus' PR software, I am thrilled to have the opportunity to both share our experience as well as learn more techniques and tips that we at the ASPCA can integrate into our strategy
Lanham, MD (Vocus) June 5, 2008
Vocus, Inc., (NASDAQ: VOCS) a leading provider of on-demand software for public relations management, today announced that Former White House Press Secretary and Senior Presidential Adviser Scott McClellan, has opened its annual Users' Conference with a keynote address. McClellan analyzed the media relations strategies being employed behind today's political campaigns to influence the headlines as well as discussing his new book.
"As an ardent fan and supporter of Vocus' PR software, I am thrilled to have the opportunity to both share our experience as well as learn more techniques and tips that we at the ASPCA can integrate into our strategy," said Shonali Burke, vice president for Media & Communications, ASPCA.
Speakers include industry leaders from the following organizations: ASPCA, Cray, Inc., Deloitte LLP, Entergy, Grant Thornton, Kaiser Permanente, Maryland Department of the Environment, The Nature Conservancy, PAC Outsourcing, Raytheon, Redcats USA, The Society for New Communications Research, Time Warner Cable and WEA Trust Insurance.
The seventh annual Vocus Users' Conference is taking place from June 4-6, 2008 at The Ritz-Carlton Hotel in downtown Washington, D.C. Vocus customers have gathered to explore how their organizations are using Vocus to increase the effectiveness of their public relations, government relations and PAC campaigns.
About Vocus, Inc.:
Vocus, Inc. (NASDAQ: VOCS) is a leading provider of on-demand software for public relations management. Our web-based software suite helps organizations of all sizes to fundamentally change the way they communicate with both the media and the public, optimizing their public relations and increasing their ability to measure its impact. Our on-demand software addresses the critical functions of public relations including media relations, news distribution and news monitoring. We deliver our solutions over the Internet using a secure, scalable application and system architecture, which allows our customers to eliminate expensive up-front hardware and software costs and to quickly deploy and adopt our on-demand software. Vocus is used by over 1,800 organizations worldwide and is available in five languages. Vocus is based in Lanham, MD with offices in North America, Europe, and Asia. For more information please visit http://www.vocus.com or call 800.345.5572.
This release contains "forward-looking" statements that are made pursuant to the Safe Harbor provisions of the Private Securities Litigation Reform Act of 1995. Statements that are predictive in nature, that depend upon or refer to future events or conditions, or that include words such as "may," "will," "expects," "projects," "anticipates," "estimates," "believes," "intends," "plans," "should," "seeks," and similar expressions. Forward-looking statements involve known and unknown risks and uncertainties that may cause actual future results to differ materially from those projected or contemplated in the forward-looking statements. Forward-looking statements may be significantly impacted by certain risks and uncertainties described in Vocus' filings with the Securities and Exchange Commission.
###