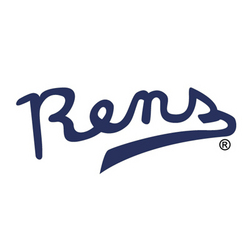 Good Values Attract Good People.
Greenwich, CT (PRWEB) June 5, 2008
Black Fives, Inc. (http://www.blackfives.com) today sent a cease and desist letter demanding that Kareem Abdul-Jabbar stop using its trademarked logos without permission to promote his "On The Shoulders Of Giants" products. According to the letter, Abdul-Jabbar's actions constitute, among other things, federal and common law trademark infringement, unfair competition, and false association.
Abdul-Jabbar is using Black Fives intellectual property associated with the famous New York Renaissance all-black basketball team that won the first World Professional Basketball Tournament in 1939 on his website, in online marketing, and in nationally televised ads, including spots that run during N.B.A. Playoffs and Finals games.
"The Black Fives owned trademarks being used without Black Fives' permission, that we know of so far, are New York Renaissance Big R Five and Rens," said Kimberly Reddick of the law firm Bell Boyd & Lloyd LLP, which represents Black Fives, Inc. in intellectual property matters.
Black Fives, Inc. has license agreements with several companies including Nike and Converse. Neither Abdul-Jabbar nor the company that markets his products, Union/OSG LLC, have been licensed or otherwise authorized to use these trademarks.
"We have a contractual obligation to our existing and potential licensees and sponsors to vigilantly protect our trademarks," said Black Fives, Inc. founder and president Claude Johnson. "We also have a broader social and cultural responsibility to protect and preserve the value of these logos and the history they represent by ensuring their proper use."
The New York Renaissance, also known as the "Rens" or "Harlem Rens," were enshrined as a team into the Naismith Memorial Basketball Hall of Fame in 1963.
"To this day, I have never seen a team play better team basketball," said legendary U.C.L.A. coach and Hall of Fame member John Wooden - who faced the Rens often during the mid-1930s while a player with the Indianapolis Kautskys - in a USA Today interview in 2000.
Wooden coached Abdul-Jabbar at U.C.L.A., where the legendary coach created his famous Pyramid of Success. Wooden's popular success model includes as its first lesson that "Good Values Attract Good People."
The marks Black Fives, New York Renaissance, New York Rens, Harlem Rens, and Rens are trademarks of Black Fives, Inc., all rights reserved.
About Black Fives, Inc.:
Black Fives, Inc. combines pre-NBA African American basketball history with elements of modern pop culture to produce meaningful motivation, inspiration, and enlightenment people can use today, with the slogan "Make history now!"
About Bell Boyd & Lloyd LLP:
Bell Boyd & Lloyd LLP is a multidisciplinary law firm that works with businesses of all sizes in a variety of industries, with service firms, with government bodies, with tax-exempt organizations, and with individuals.
Contacts:
Claude Johnson
Black Fives, Inc.
203-493-8600, ext. 7
http://www.blackfives.com
Kimberly Reddick
Bell Boyd & Lloyd LLP
202-466-6300
http://www.bellboyd.com
###