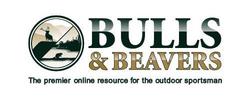 More and more, sportsmen are using the web as a primary resource. We chose Outside Hub as our online advertising partner because they have the pulse on our industry and are a one stop shop for all of our media and online advertising needs
Sun Valley, Idaho (PRWEB) June 9, 2008
Bulls & Beavers, LLC, http://www.bullsandbeavers.com , a leading provider of outdoor-related news and services, today announced that it has signed an agreement with Outside Hub, a leading online vertical advertising solution dedicated to reaching outdoor enthusiasts. Outside Hub acts as a third party bringing advertiser and publisher together.
"More and more, sportsmen are using the web as a primary resource. We chose Outside Hub as our online advertising partner because they have the pulse on our industry and are a one stop shop for all of our media and online advertising needs," said Chris Burget, Bulls & Beavers LLC president. "Outside Hub is a leader in their field and we are confident that our relationship with them will drive more traffic to our site and help us build our business."
Bullsandbeavers.com is the newest and most comprehensive online destination for outdoor enthusiasts. It offers the latest information that outdoor enthusiasts need to keep up with their sport, plan trips, and even locate real estate. With articles, blogs and the "Best of the Best" awards, bullsandbeavers.com's mission is to preserve and protect wildlife and their habitat, while enhancing the outdoor sportsman's hunting and fishing experience.
"Our network receives more than 15 million visits per month, so we have the means and reach to help organizations like Bulls and Beavers get their message out," said Erick Bzovi, Director of Business Development for Outside Hub. "Bulls and Beavers has developed one of the best resources out there for Outdoorsmen and we are looking forward to a successful partnership."
About Outside Hub
Outside Hub is the largest and fastest growing online vertical ad network with over 350 publishing partners devoted to the outdoor enthusiast. For more information about Outside Hub, contact Erick Bzovi, Business Development Manager at ebzovi @ outsidehub.com or visit http://www.outsidehub.com.
About Bulls and Beavers LLC
Bulls & Beavers was founded in 2007 to serve as an online community for those passionate about the outdoors. Through a combination of expert editorial and user-generated content, Bulls & Beavers brings the "Best of the Best" to you.
Chris Burget
Bulls & Beavers LLC
208-721-7670
cburget @ bullsandbeavers.com
# # #