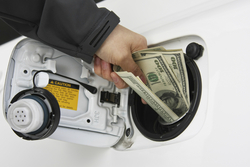 East Longmeadow, MA (PRWEB) June 9, 2008
If soaring gas prices are leaving you in pain, relief is on its way. The makers of CharcoCaps Homeopathic AntiGas Formula can help by not only taking the gas pains out of one's stomach, but out of one's wallet, too. Each month (while supplies last), a lucky winner will be randomly selected to win a $200 pre-paid gas card. To enter, visit http://www.charcocaps.com and take the Gas Etiquette Quiz.
While it is natural to pass gas on a daily basis, some do it with more grace than others. By completing the quiz, visitors not only will be entered to win the pre-paid gas card, but will also see how their gas etiquette compares to others. Think you're Ms. Manners when it comes to flatulence? In reality, you may be more likely to blame the dog.
Even with these gas savings, before becoming the designated driver, remember that a recent survey for CharcoCaps found that 16 percent of adults admit to passing gas during public travel, including a car, making it one of the most embarrassing locales for a bout of flatulence.
CharcoCaps Homeopathic AntiGas Formula, an over-the-counter product that contains Carbo Vegetabilis (activated charcoal), as well as additional homeopathic ingredients, is doctor-recommended to help stimulate and support the body's own defense system against the discomfort of intestinal gas and the embarrassing/uncomfortable symptoms associated with it while aiding in the fast relief of gas. When CharcoCaps is taken before and after a meal, intestinal gas is reduced.
# # #