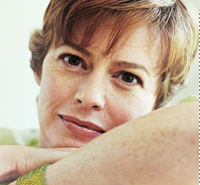 Unnecessary hysterectomies __title__ Dr. Lee ]seem to be in epidemic proportion
Boca Raton, FL (PRWEB) June 9, 2008
Thirty-four year old Christa C. was desperate. She was suffering severe mood swings, depression, no sex drive, exhaustion, and spot bleeding. The prescription from her OBGYN: a hysterectomy - Christa's answer: BodyLogicMD.
The Center for Disease Control found that two thirds of the approximate 600,000 hysterectomies done in the United States every year are unnecessary. According to BodyLogicMD physicians and patient services, a large percent of BodyLogicMD female patients have had a hysterectomy and about half now think the procedure was not needed.
"Unnecessary hysterectomies seem to be in epidemic proportion," said Maxine Astern of BodyLogicMD Patient Services. "We have women like Christa calling in desperately looking for relief and an alternative to hysterectomy surgery."
BodyLogicMD is a national network of physicians offering bioidentical hormone therapy and lifestyle changes in an effort to free women from potentially unnecessary and life altering surgery.
"Many women in their late 30s and early 40s begin experiencing symptoms related to peri-menopause, some of which are severe and can lead to a recommendation for hysterectomy," says Alicia Stanton, MD, OBGYN and Chief Medical Officer for BodyLogicMD. "Symptoms including heavy bleeding, pain, fibroids, and endometriosis can often trigger a prescription for surgery. However, at BodyLogicMD we have found that with proper diet, lifestyle changes (exercise and stress reduction), supplementation and bioidentical hormone therapy, many women can avoid hysterectomy if they choose."
According to Dr. Stanton, a gynecologist, misdiagnosed women have high stress levels caused by busy lives, which increases the stress hormone, cortisol. Increased cortisol depletes progesterone, the hormone needed to balance estrogen levels. When estrogen is unbalanced a woman is estrogen dominant, and can experience symptoms including bleeding irregularities, sleep disturbances and mood changes. Many women can benefit greatly from bioidentical progesterone and/or testosterone to balance their estrogen levels, which can help relieve their symptoms and avoid a hysterectomy.
Hysterectomy can throw a woman's system into complete disarray, with possible effects including: fatigue, joint pains, decreased short-term memory, dwindling libido, hot flashes, night sweats, depression, decreased resistance, and weight gain. These symptoms are identical to those experienced by women who undergo peri-menopause and menopause, except instead of developing gradually, they can hit quickly. Bioidentical hormone therapy is an important adjunct when hormone function is compromised - naturally or surgically. In addition to helping control patients' symptoms successfully, they also work to improve mood, skin elasticity, hot flash frequency, and intensity, as well as sexuality issues.
"When a woman is facing a decision to undergo hysterectomy, or has had the procedure and is experiencing related after effects, bioidentical hormone therapy provides relief along with a return to health and balance," adds Dr. Stanton. "We believe this stage can be a very exciting time in a woman's life and there is much we can do to help develop a renewed sense of vigor by advocating good health practices, as well as healthier attitudes about peri-menopause and menopause - whether natural or surgically created."
About BodyLogicMD
With 20 locations nationwide, BodyLogicMD is a network of highly trained physician-owned practices specializing in natural bioidentical hormone therapy services integrated with fitness and nutrition. Featured as an expert source in Suzanne Somers recent book, "Ageless," BodyLogicMD physicians treat men and women suffering from hormonal imbalance, menopause and andropause. For more information visit: http://www.bodylogicmd.com.
For an interview with Dr. Stanton or more information contact Lisa Buyer, The Buyer Group, lbuyer@thebuyergroup.com or call 954-354-1411 x 14.
To see what three BodyLogicMD former OBGYN's say about unnecessary hysterectomies visit the BodyLogicMD YouTube channel: http://www.youtube.com/user/bodylogicmd
###