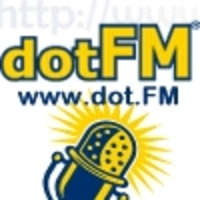 The Technology track provides an excellent chance for broadcasters to learn how to use new technology, on air and online.
San Francisco, CA (PRWEB) June 10, 2008
BRS Media's dotFM®, the exclusive worldwide registry for Web addresses ending in .FM, announced today that it will sponsor the Technology Track sessions at The Conclave's Learning Conference: At the Crossroads in Minneapolis on June 26th-28th, 2008.
The Conclave Learning Conference draws radio and music industry professionals, students, teachers, promotion companies, suppliers, syndicators and free agents. This year's Technology Track sessions include: The Next Generation of Radio; Texting Texting 1, 2; The Convergence!; What a Wicked Web We Weave (Internet Possibilities of the Future); Best Boss! (Become your own Production/Imaging Director) and New Production Technologies.
"We're thrilled and honored to be sponsoring the Technology Track at this year's The Conclave Learning Conference," remarked George T. Bundy, Chairman and CEO of BRS Media Inc. "The Conclave is the ultimate educational destination for all industry professionals and we are proud to be offered the opportunity to participate in this year's event."
Bundy added, "The Technology track provides an excellent chance for broadcasters to learn how to use new technology, on air and online."
dotFM (http://www.dot.fm) was the first domain registry in the world to offer premium multimedia domains like .FM & .AM. Over the past 10 years, dotFM has engaged thousands of web sites and radio stations to move up to an .FM web address. dotFM recently ranked 48th on this years Website Magazine 2008 Ranking of the Top 50 Domain Registrars worldwide.
BRS Media, a member of the National Association of Broadcasters, the International Webcasting Association and the Webcaster Alliance, is a diverse and growing media e-commerce firm that helps traditional and interactive media companies build and brand on the power of the Web. The company's portfolio of Online properties includes: dotFM® & dotAM®, domain registrar of premium multimedia .FM and .AM domains; iDotz.Net domain registrar of all gTLD domains (.com, .net, .org, .biz, .info & .name), as well as, boutique domains (.la, .tv, .vc, .cx & .mn); iMobz.com, the coolest mobile content site featuring: ring tones, cell phone games, wallpaper and screensavers; @Radio.FM & @Radio.AM, free Web based email services; Webz.Net, The Internet Webz Directory, Search the Web by category for Information & Resources; and the ever-popular Web-Radio. BRS Media Inc. can be found on the World Wide Web at http://www.brsmedia.fm. dotFM and dotAM are registered trademarks of BRS Media, Inc.
###