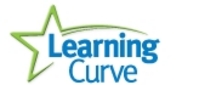 And at the end of the day, Learning Curve will be proud to have a group of engaged, thoughtful moms discussing its products and the issues they solve. Everyone will benefit from it.
Chicago, IL (PRWEB) June 11, 2008
Learning Curve Brands is excited to announce the launch of a ground-breaking online program to better address the childcare needs and daily concerns of moms around the country. Far from the typical marketing approaches, this new program lets Learning Curve directly engage moms in an open, vibrant dialogue on issues relating to parenthood, child care, child safety and other important issues. At the same time, the program allows moms to return direct, hands-on product feedback and share conversation about some of Learning Curve's most popular brands.
To bring this new program to life, Learning Curve has partnered with OpMom.com, a leading mom social network. OpMom.com provides moms with a unique combination of traditional social networking plus innovative lifestyle management tools. OpMom members can manage their family's medical information & immunization records, plus organize and share their favorite family travel itineraries, recipes, party ideas and more. Regional features allow moms to rate and recommend local businesses. By combining information, organization, and conversation in one place, OpMom accurately mimics how moms actually connect with each other and manage their busy schedule in real life.
Learning Curve is using OpMom's extensive social networking features as the foundation for this program. OpMom's 'MomCircle' system lets Learning Curve create mini-social networks where their designated Mom Leader can moderate conversation and allow product feedback. Moms who participate in the program will either receive free product samples or deep-discount coupons, depending on the product, and will be invited to discuss their experiences and feedback in an open setting. This allows other moms to benefit from helpful mom-to-mom assessment of the products in real life scenarios, while Learning Curve receives valuable feedback from a dedicated group of real-world moms. And speaking of real, Learning Curve chose long-time OpMom member and mom blogger Heidi Snow as their official Mom Leader for this program. This exciting choice of a "real mom" to run their program shows Learning Curve's dedication to building an authentic dialogue with (and between) moms.
"What's unique about this program is that it is seeking mom's feedback in such an open and transparent environment," said Paul Kallis, VP of Digital Media for RC2 Corporation, Learning Curve's parent company. "True to the social media standards of today, it's not as much about the products themselves, but more about discussing the needs, concerns and issues that these products are created to solve in the first place. Moms can share relevant ideas and conversation with each other, and at the same time provide valuable product feedback to us. And we're thrilled to be teaming up with a vibrant social network like OpMom.com to ensure the program's success."
Carrie Pacini, CEO of OpMom.com, agrees with the importance of transparency for an effective campaign. "The 'Word of Mom' is just as important to other moms in making important decisions as it is to the companies who cater to them. What's great about Learning Curve is that while so many companies are spending tons of time and money talking 'at' moms with very little positive effect, Learning Curve is inviting moms right into a really candid and transparent conversation about real issues," said Pacini. "And at the end of the day, Learning Curve will be proud to have a group of engaged, thoughtful moms discussing its products and the issues they solve. Everyone will benefit from it."
ABOUT LEARNING CURVE
Learning Curve Brands, Inc. (learningcurve.com) is a wholly owned subsidiary of RC2 Corporation (NASDAQ: RCRC) and is a leading designer, producer and marketer of innovative, high-quality toys, collectibles, and infant and toddler products. Learning Curve Brands, Inc. markets its infant, toddler and preschool products under its Learning Curve® family of brands which includes The First Years by Learning Curve and Lamaze brands as well as popular and classic licensed properties such as Thomas & Friends, Bob the Builder, Winnie the Pooh, John Deere, Nickelodeon and Sesame Street. The Company's youth and adult products are marketed under the Johnny Lightning® and Ertl®, brands. Learning Curve Brands, Inc. reaches its target consumers through multiple channels of distribution supporting more than 25,000 retail outlets throughout North America, Europe, Australia, and Asia Pacific.
ABOUT OPMOM.COM
Operation Mom, aka OpMom, is the brainchild of web entrepreneur Carrie Pacini, a seasoned technology executive and mother of two. After a decade in the Internet & Marketing industries working with companies like Idea.com and Compaq, Carrie assembled a talented team to develop her vision of a unique social networking platform for moms. OpMom.com launched to the public in mid-2007 and has been featured widely in the national media and received numerous awards. In April 2008, OpMom was ranked by Parent & Child magazine as one of its Top 5 Recommended social networks for moms.
Contact:
Carrie Pacini, CEO & Founder
OpMom.com
(713) 622-4430 x701
###