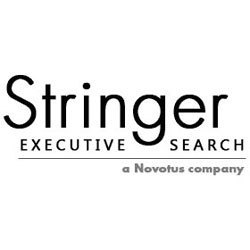 Hank Stringer has been a leader and force in the talent management industry for years
Austin, TX (PRWEB) June 11, 2008
Hank Stringer, CEO of Stringer Executive Search, today announced the expansion of its services to include Talent Officer searches.
"Talent is the most important asset for business today," said Stringer. "Changing demographics, technology and global competition requires executive talent leadership steeped in technology, marketing, sales, operations, and results."
"The need for an all-around executive talent leader who can strategically and successfully attract, retain and nurture a company's talent community is becoming increasingly more common, and critical to success. As Stringer Executive Search continues to grow, it is an additional practice area our clients need," he continued.
"Hank Stringer has been a leader and force in the talent management industry for years," said Kevin Wheeler, CEO of Global Learning Resources. "It just makes sense that he and his team would capitalize on their industry knowledge, expertise, and contacts to help companies of all sizes recruit the best talent leadership the market has to offer."
As the competition for talent continues to escalate, more companies are adding Talent Officer and Chief Talent Officer positions to improve their recruiting and retention. Case in point: On a single day recently, there were more than 2,400 searches for a Talent Officer on monster.com -– that number even excludes filled positions and job vacancies on other job boards.
With the formation of Stringer Executive Search, a Novotus company, Stringer combines a vast human resource and talent management network with a unique technology platform to efficiently and effectively source, assess, and quickly deliver the right executive to client companies. Stringer, the founder of Hire.com and co-author of Talent Force, is a recognized thought leader in talent acquisition and talent management.
About Stringer Executive Search:
Stringer Executive Search retains executive search services and non-traditional executive search solutions for the emerging industry sector, delivering executive prospect candidates faster while ensuring results well above industry standard. An extension to your executive talent acquisition function, Stringer ES provides operational, event-based, or ongoing executive search solutions that immediately scale to your changing business environment. For more information, contact Hank Stringer at 512.904.1038 or visit http://www.stringersearch.com.
About Novotus:
Novotus, based in the U.S., is a modern recruitment process outsource provider that fuses together the services offered by recruitment process outsourcing companies and traditional staffing companies. Founded and directed by professionals who sought to meet the changing needs of companies, Novotus has altered the landscape of recruitment process outsourcing. For more information, contact Jim Taylor at 817.845.1414 or visit http://www.novotus.com.
This press release was distributed through eMediawire by Human Resources Marketer (HR Marketer: http://www.HRmarketer.com) on behalf of the company
listed above.
###