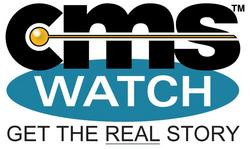 Yet those are the very areas where most Social Software tools fall down, even ones from established vendors.
Enterprise 2.0 Conference; Boston, MA (PRWEB) June 11, 2008
Social Software technologies can improve collaboration and networking within and beyond the enterprise, but a general dearth of system and administrative services brings greater long-term risks as customers look to extend from workgroup installations to enterprise-wide deployments, according to research released today by CMS Watch, a vendor-independent analyst firm that evaluates content technologies.
"Once you get beyond the experimental or pilot stage, certain services like configuration management, information lifecycle management, clustering/failover, back-up/restoration, multi-instance management, and internationalization become critical to long-term application viability," notes CMS Watch founder Tony Byrne. "Yet those are the very areas where most Social Software tools fall down, even ones from established vendors."
These findings come from "Enterprise Social Software Report 2008: Networking & Collaboration Within and Beyond the Enterprise", pre-released today by CMS Watch. This groundbreaking report evaluates twenty major Social Software suppliers, based on extensive technology research and customer interviews. The 300-page report also provides a breakdown of common usage scenarios to help customers with selecting the right Social Software technology for their enterprise.
The report also found:

Social Software technology categories range from Platform offerings (from the likes of IBM, Oracle, Microsoft, and Google), to Standalone Suites (from Jive, Traction, Awareness, and others), to numerous viable pure-play Blog and Wiki tools, as well as Public Networks (like Facebook) and White-label Community Services (like Ning, Pluck, and Lithium).
Enterprise customers show increasing interest in extending internal social tools outside the firewall (and vice-versa), but vendors are struggling to support both environments - which have substantially different functional, performance, and security profiles -- off the same toolset.
Microsoft, Oracle, and IBM all actively promote their Social Software products, but each arrived comparatively late on the landscape, and each still relies on heavierweight portal services for key functionality.
Some vendors offer exceptions to the rule in certain areas. To name a few: wiki vendor Atlassian provides comparatively strong security and access control; hosted community vendor Awareness has good multi-site management; social bookmarking appliance Connectbeam ships with highly functional back-up and restoration services.
"Customers should not automatically assume that Social Software modules from their incumbent vendors are somehow more mature or better integrated than some of the smaller players in this space," argues CMS Watch Research Analyst, Jarrod Gingras. "The industry remains in its early days, and even vaunted commercial services like Google remain a long way from finding their enterprise footing."
The report may be pre-ordered at http://www.cmswatch.com/Social/ for delivery Wednesday, June, 18. Readers can also download a sample excerpt today.
About CMS Watch
CMS Watch (tm) (http://www.cmswatch.com) is an analyst firm that provides an independent source of buyer's advice on content technologies. Through highly detailed product evaluation reports, CMS Watch sorts out the complex landscape of potential solutions so enterprise project teams can readily identify and assess technologies suited to their particular requirements. To retain its independence as a vendor-neutral analyst firm, CMS Watch works solely for solutions buyers and never for the vendors it covers.
Contact:
Kristie Hughes
Marketing Director
CMS Watch
Tel: +1 202 966 6999
khughes @ cmswatch.com
###