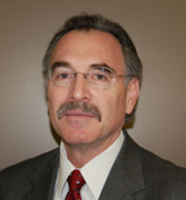 Using a Differential Diagnosis to Prove that Intrapartum Asphyxia is a Significant Cause of Cerebral Palsy
Greenbelt, MD (Vocus) June 12, 2008
The law firm of Joseph, Greenwald & Laake, P.A. is pleased to announce that shareholder Dov Apfel was invited to join the faculty at the upcoming New York State Judicial Conference. On JUne 26, Mr. Apfel will participate in the medical malpractice education program for judges and discuss the latest data and criteria for establishing a link between cerebral palsy and the events of labor and delivery. Mr. Apfel's landmark law review article "Using a Differential Diagnosis to Prove that Intrapartum Asphyxia is a Significant Cause of Cerebral Palsy" features a comprehensive critique and overview of the litigation criteria and junk science used by the obstetrical community to support their claim that cerebral palsy rarely occurs during labor and delivery and cannot be prevented.
Mr. Apfel is known nationally and locally among his peers as a child advocate. He has represented clients and assisted lawyers in obstetrical malpractice and cerebral palsy cases all across the country, including Arkansas, California, Colorado, Georgia, Missouri, Mississippi, Pennsylvania, Minnesota, Virginia, Maryland, North Carolina, Kentucky, Tennessee, Ohio, Oklahoma, New Jersey, New York, and the District of Columbia. He is recognized as one of the Best Lawyers in America and has been named as one of Washington's best attorneys by The Washingtonian Magazine. He also was listed as one of America's Premier Lawyers in Fortune Magazine. Mr. Apfel's interview was broadcast worldwide on American Airlines and Northwest Airlines and can be heard at http://www.birthinjuryinfo.com.
Mr. Apfel served as co-chair of the American Association for Justice's Birth Trauma Litigation Group and as Chair of the Maryland Trial Lawyer's Medical Negligence Group.
In addition to his litigation practice, Mr. Apfel routinely lectures at national conferences and he has published extensively on legal and medical issues arising in Cerebral Palsy litigation. This past year, Mr. Apfel was invited to speak about cerebral palsy litigation at the New Jersey and Ohio Trial Lawyer educational programs. This summer, he will lecture at the American Association for Justice's Birth Trauma Litigation Group national meeting in Philadelphia, and, this fall, he will be featured at the Virginia Trial Lawyers Educational Program.
About Joseph, Greenwald & Laake, P.A.
Joseph, Greenwald & Laake, P.A. is a 30-attorney law firm based in Greenbelt, Maryland. The firm's primary areas of practice include medical malpractice, corporate, employment, healthcare, civil and criminal litigation, domestic relations, personal injury, real estate, and wills, trusts and estates. JGL serves an impressive group of clients locally, regionally, and nationally. The firm's toll-free number is 1-866-279-7600 and its web site is http://www.jgllaw.com.
###