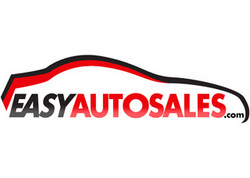 A picture really says 1000 words!
Atlanta, GA (PRWEB) June 12, 2008
Easy Autos LLC, America's fastest growing web 2.0 automotive startup, invites private sellers and car dealerships to list their new and used cars for sale on EasyAutoSales.com and upload unlimited photos for each vehicle without additional costs.
"A picture really says 1000 words!" said Wei Yang, CEO of EasyAutoSales.com. "While a number of websites have tried to put the focus on videos and animated slideshows to help sell cars online, we feel that large, clear, and fast loading pictures are ultimately what car buyers are looking for when they shop for new and used cars online."
EasyAutoSales.com is a free-to-list automotive classified that combines free automotive listings with social marketing elements to help private sellers and dealerships track online activities and identify potential leads. EasyAutoSales.com generously supports unlimited pictures and descriptions for all vehicles whether they are from auto dealerships or private sellers. New or used car dealers using inventory management systems can easily request to have their inventory be included on EasyAutoSales.com through existing XML feeds.
"There are a number of free car classifieds on the web, but we have not seen one that allowed sellers to upload unlimited, good quality pictures to help them sell cars. EasyAutoSales.com is different in that we're fully committed to helping sellers sell their cars online," said Randall Prince, co-founder of EasyAutoSales.com. "Pictures are an integral part of the online shopping experience and we already have a number of dealers that have taken advantage of our service by uploading 90+ photos for certain high interest vehicles - something we have not seen on any other automotive website!"
In addition to free listings and unlimited photos, vehicles posted on EasyAutoSales.com by private sellers are also sent to AOL Autos, Vast.com and various popular online destinations to help sellers increase their online exposure.
To add your vehicles or your dealer inventory to EasyAutoSales.com, contact service @ easyautosales.com for more information.
About Easy Autos, LLC (http://www.easyautosales.com)
EasyAutoSales.com is America's fastest growing, web 2.0 automotive service designed to help auto dealers and private sellers pinpoint qualified buyers. The website now lists over one million vehicle listings from 9,000 dealerships and private sellers. EasyAutoSales.com provides support for video, interactive questions & answers, and unlimited pictures for all vehicle listings. Private sellers and dealerships are encouraged to advertise their vehicles on EasyAutoSales.com for free. For more information, visit the company website at http://www.easyautosales.com.
All inquiries should be sent to the following:
EasyAutoSales.com
4244 River Green Dr. NW, Suite 112, Atlanta, GA 30327
Phone: 404-492-9782
Fax: 404-745-8142
Email: press @ easyautosales.com
Web: http://www.easyautosales.com
###