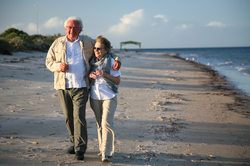 Cambridge, MA (PRWEB) June 12, 2008
New data suggests that participation in an integrated wellness program can significantly enhance arthritis pain relief and relief of other musculoskeletal (muscle, bone, and joint) conditions. As the number one reason why people go to the doctor and the number one reason why people miss work, musculoskeletal conditions are becoming more and more prevalent.
According to a Centers for Disease Control (CDC) study, almost 70 million people are expected to be suffering from arthritis pain by the year 2030. It is clear that finding relief is quickly becoming a necessity. Fortunately, participation in an integrated wellness solution has shown promising results, based on data collected by Wellness Professionals™, the leading musculoskeletal pain relief company.
In a Pain and Mobility Study concerning arthritis pain and other muscle, bone, and joint conditions, Wellness Professionals™ found tremendous improvement in arthritis pain and other musculoskeletal pain after only two months of adhering to an integrated wellness solution comprised of education, exercise, supplements, and professional treatment.
Patients experiencing moderate muscle, bone and joint pain (enough to interrupt their concentration) exhibited a 58% improvement, and those experiencing loss of some mobility exhibited a 54% improvement on average, with regular participation in an integrated wellness solution. Long-term treatment data is expected to boast similar positive results. The strong positive correlation between musculoskeletal relief and an integrated health care solution is encouraging for arthritis sufferers who have been unable to find relief in the past.
Taking an active role in the relief and prevention of arthritis is crucial. It is important to recognize the factors that contribute to a higher risk of developing arthritis and make specific lifestyle adjustments, since most of the actions that can be done to prevent arthritis are within an individual's control. Risk factors for developing arthritis include:

Age - older people experience more wear and tear on their joints simply as a side effect of growing older.
Obesity - carrying excess body weight puts more pressure on your joints (especially knees and hips) and can lead to quicker breakdown of your body's cartilage.
Overuse or Injury - an ex-athlete or an individual with a job or hobby that requires repetitive movement is at an increased risk. The same holds true for people who have had past bone or joint injuries.
Genetics - there have been studies to suggest that genetics can play a role in the development of arthritis.
At-risk individuals, or those wanting to take advantage of early prevention, can take the following steps to help prevent the onset of arthritis: lose weight, consider taking nutritional supplements, maintain flexibility, stay active, and eliminate nicotine, alcohol, and caffeine.
For individuals currently suffering from arthritis or other musculoskeletal conditions, adhering to a wellness solution that integrates several different important aspects of health care has been shown to significantly improve relief, based on the results of a recent Pain and Mobility Study by Wellness Professionals™.
For additional information on integrated wellness solutions for musculoskeletal conditions, contact Matt Hall or visit http://www.wellnessprofessionals.com.
About Wellness Professionals™:
"Our mission is to help people prevent, solve and relieve musculoskeletal pain. We offer an integrated set of resources (health information, diagrams & pictures, lifestyle, products, supplements, exercises, and online community) targeted to 100 common musculoskeletal conditions, including osteoarthritis."
Contact:
Matt Hall, CEO
Wellness Professionals™
617-649-2119
http://www.wellnessprofessionals.com
###