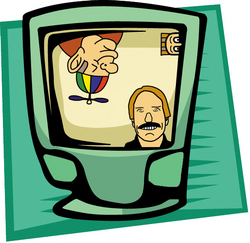 The future of digital protection is here today
Los Angeles, CA (PRWEB) June 12, 2008
2GeeksinaLab is proud to introduce iGarde Disc technology, a quantum leap in digital content protection that protects digital content on any computer readable medium on any platform.
"The future of digital protection is here today," said Dr. Thomas M. Fryer, CEO/President of 2GeeksinaLab. iGarde Disc was designed to prevent the illegal copying activities among casual and commercial pirates, a problem that allows millions of individuals to make unauthorized perfect digital copies of copyrighted material. iGarde Disc utilizes a multi-randomized, polymorphic quantum physics encoding approach to digital protection. iGarde Disc is intended for replicators, duplicators, and mastering facilities. iGard Disc is available today.
Solution to a Worldwide Digital Epidemic:
iGarde Disc is an anti-piracy solution for protecting content on any digital medium. iGarde Disc is digital security that far surpasses any protection on the planet today and is the holy grail to the multi-billion dollar problem of piracy. iGarde Disc is the first legitimate solution to piracy that prevents duplication and stops unauthorized use of copyrighted content.
Piracy is a huge problem. The institute for Policy Innovation, a conservative think tank in Texas, puts the annual economic damage to the nation from piracy at $58 billion with a job loss of 373,375. The U.S. Commerce Department puts the figures at $250 billion a year with job loss at 750,000 workers.
About 2GeeksinaLab, Inc.:
Established in 2004, 2GeeksinaLab, Inc. is a research and development company specializing in the creation of innovative computer software and hardware technologies.
For additional information visit http://www.2geeksinalab.com or contact Richard Caton at (661) 209-9342.
Media Contact:
Richard Caton
(661) 209-9342
sales @ 2geeksinalab.com
###