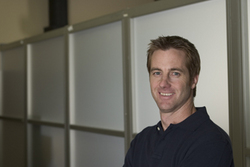 One of U.S. CAD's guiding principles is to consistently provide our customers the highest level of technical expertise in all of the markets we serve
Costa Mesa, Calif. (PRWEB) June 12, 2008
U.S. CAD, the Western U.S.'s largest provider of computer-aided design (CAD) services and products, and its largest Autodesk reseller, today announced it has been designated an Autodesk Premier Solutions Provider (PSP) for Building Engineering which covers the Heating, Ventilation, Air Conditioning (HVAC), Electrical, and Plumbing design industries. This makes U.S. CAD the only Autodesk Value Added Reseller (VAR) to achieve the PSP-Building Engineering designation in the Western Region of the United States.
"We have been serving the building engineering community since our inception, and have continued to add dedicated personnel and technical expertise to meet our customers' growing needs," said Carlos Orona, building engineering technical manager for U.S. CAD. "We hope our building engineering customers see this as an investment in their success by strengthening of our commitment to help them be more efficient and productive through the use of advanced Autodesk technology."
With the addition of the PSP-Building Engineering designation, U.S. CAD has now earned a total of five PSP designations. PSP status is granted on an industry basis, and U.S. CAD has now achieved this status in the areas of Civil Engineering, Building Architecture, Building Engineering, Geospatial, and State and Local Government.
"One of U.S. CAD's guiding principles is to consistently provide our customers the highest level of technical expertise in all of the markets we serve," said Danny Counts, CEO of U.S. CAD. "The addition of our fifth PSP designation demonstrates that Autodesk also recognizes our commitment to excellence and our ability to help our customers implement advanced solutions to achieve more."
PSPs represent the top tier of the Autodesk Value Added Reseller (VAR) channel. This designation means that U.S. CAD has met a series of stringent criteria, set by Autodesk, and has a proven track record of consistently outstanding customer service, a high level of technical expertise and deep knowledge of the industries in which they have achieved PSP status to help customers maximize the potential of their Autodesk solutions. Further, U.S. CAD's Technical Specialists are either graduates of their field or possess equivalent industry experience, so they can consistently help their clients implement the right combination of technologies to meet their business needs.
"Premier Solutions Providers understand that a healthy business is achieved through the success of their customers," said Steve Blum, vice president of Americas Sales at Autodesk. "U.S. CAD has raised the bar by developing a deep understanding of their customers' business, pain points and goals. They also have a solid understanding of solution selling and implementation."
Dedicated to Service
U.S. CAD has earned its numerous PSP designations by consistently providing:

A high level of customer service
Experienced, trained staff
Extensive industry knowledge
Proven, measurable technical expertise
A solutions approach to solving customer problems
Successful outcomes that meet customer goals
Regular training events
Maximum return on investment.
Key Services
U.S. CAD has met rigorous PSP sales, personnel and customer service goals, and must offer services in the areas of:

Needs assessment
Product and service recommendation
Implementation services
Software customization
Ongoing product and technical support
Hands-on product training.
Only resellers that invest in customer service and satisfaction are granted PSP status. Each PSP must have technical experts who focus exclusively on a single industry. PSPs must also have additional sales personnel, plus marketing and training staff with recognized degrees or at least three years of relevant experience. Another requirement is that each PSP have at least one consultant with a minimum of three years of experience in software solution implementation in the industry for which PSP status has been granted.
About U.S. CAD
Based in Costa Mesa, Calif., U.S. CAD, Inc. (formerly L.A. CAD) is a major provider of computer-aided design (CAD) consulting, training and support services, and Autodesk software solutions. Specializing in the civil, mechanical, architectural, building-engineering and geospatial industries, the company provides technical expertise and customized training to deliver superior customer solutions. Customers value U.S. CAD's quality instruction from Autodesk Approved Instructors, and its flexible training options, including modular mobile training labs. With Autodesk Authorized Training Centers at its Costa Mesa, Los Angeles, San Diego, Honolulu and Guam locations, U.S. CAD has become the Autodesk provider of choice for many of the West's leading CAD-related companies. For more information, visit http://www.uscad.com.
U.S. CAD and L.A. CAD are trademarks of U.S. CAD, Inc.
###