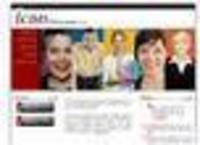 iCIMS has experienced tremendous organic growth over the past few years, and we are confident these new marketing, sales, and development initiatives will elevate future growth to a whole new level
Hazlet, NJ (PRWEB) June 13, 2008
iCIMS, a leading provider of web-based business platforms, today announced plans for new marketing initiatives and global expansions focused on driving and supporting accelerated customer growth. Strategic initiatives include increased spending and hiring within sales and marketing, a new international office, and new features and updates to iCIMS' talent management platform, iRecruiter™.
iCIMS' marketing budget will be augmented significantly in order to fuel upcoming demand generation and branding campaigns. Recently recognized by the American Business Awards for outstanding Web site branding (http://www.icims.com), iCIMS plans on enhancing its presence on and offline through a fully integrated marketing communications campaign.
iCIMS is also in the process of expanding its domestic and international sales presence to support the demand generated from increased marketing and business development activities. Over the next twelve months, iCIMS will triple its internal sales force to generate interest in and nurture relationships with prospective new clients around the world.
In addition to augmenting its sales and marketing infrastructure, iCIMS is in the process of expanding its global foothold with the opening of a new office in the UK. The London office will open later this summer and will serve as a sales and support center for iCIMS' rapidly-growing international customer base. The soon-to-open London location and iCIMS' existing Beijing office offer clients localized best practices as well as complimentary Customer Support 24 hours a day, five days a week.
In addition to these new initiatives, iCIMS will be unveiling new product offerings to further help clients manage their entire talent lifecycles. iRecruiter is the industry's first end-to-end, organically developed Talent Platform; allowing organizations to power multiple talent initiatives within one-web based application, from applicant tracking, workforce management, onboarding, reporting and more. During the second half of 2008, iCIMS plans to continue developing iRecruiter's post-hire offerings around such needs as performance management, succession planning, and HRIS. Research and development initiatives include:

Workforce planning tools that allow users to easily create and manage forecasting initiatives;
HRIS capabilities for easy PTO notifications, performance appraisal tracking, training program management, employee feedback collection, and more;
Succession planning software that connects with workforce planning and performance management objectives; and
Offboarding tools completely configurable around the customer's preferred process and needs.
"iCIMS has experienced tremendous organic growth over the past few years, and we are confident these new marketing, sales, and development initiatives will elevate future growth to a whole new level," said iCIMS President and CEO Colin Day. "We've seen continued demand for flexible business platforms that meet the needs of growing corporations across all company sizes and industries. iCIMS' ability to successfully configure our software around the needs of nearly 600 SMB and Enterprise customers continues to drive new interest in our offerings, and ultimately converts to new customer acquisition. We are confident in our ability to support this ongoing demand and very much look forward to the results of these sales, marketing, and development initiatives."
About iCIMS:
iCIMS, a leading Software-as-a-Service (SaaS) provider, is an Inc. 500 honoree focused on solving corporate business issues through the implementation of easy-to-use web-based software solutions. iCIMS' iRecruiter, the industry's premier Talent Platform, enables organizations to manage their entire talent lifecycle from applicant tracking through onboarding and beyond through a single web-based application. With more than 500 clients worldwide, iCIMS is one of the largest and fastest-growing talent management system providers in the space. To learn more about how iRecruiter can help your organization, visit http://www.icims.com or view a free online demo of iRecruiter at http://www.icims.com/demo.
This press release was distributed through eMediawire by Human Resources Marketer (HR Marketer: http://www.HRmarketer.com) on behalf of the company listed above.
###