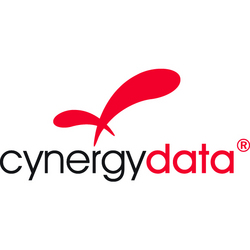 What most attracted me to Cynergy Data is the management team and its endless energy
New York, New York (PRWEB) June 18, 2008
On par with its rapid growth, Cynergy Data has expanded its financial team. Gustavo Ceballos has been promoted from Chief Financial Officer to Executive Vice President of Mergers and Acquisitions/Strategic Planning. Mike Kennedy joined the company's New York office in early June as the company's new CFO.
Ceballos served as Cynergy Data's CFO for nine years. His business savvy and expert knowledge of the payments industry made for an easy transition into Mergers and Acquisitions/Strategic Planning.
"Our ongoing innovation means the development of new horizons," Ceballos said. "I truly look forward to our next phase of achievements and alliances."
As CFO, Kennedy brings a global perspective to the table. He has served as a senior financial officer and as a CFO for leading institutions in Europe, Latin America, Southeast Asia and China. Prior to joining Cynergy Data's executive management team, Kennedy led financial teams for Trinsum Global Advisors, MasterCard Europe, American Express and John Hancock Financial Services.
Kennedy joins the company at a time of burgeoning growth.
"What most attracted me to Cynergy Data is the management team and its endless energy," said Mike Kennedy. "I had a great desire to plug into that enthusiasm, and I relish the opportunity to play an integral role in the company's continued success."
"We will undoubtedly benefit from Mike's extensive experience in global financial markets," said Marcelo Paladini, CEO of Cynergy Data. "His expert knowledge of the payment processing industry will lend our financial efforts great strategic leverage. Ditto for Gustavo, who is one of my most trusted advisers."
Ceballos, a CPA with an MBA from Catholic University of Cordoba (Argentina), has served as a CFO for Clar SA Financial Services. While working in Argentina, he also wrote for a financial commodity magazine.
Kennedy launched his career at Ernst & Young in New York, where he obtained his Certified Public Accountant (CPA) certification. He earned his bachelor's degree from Pace University and his MBA from Fordham University. Kennedy is a member of Financial Executives International and the American Institute of Certified Public Accountants.
Since its inception in 1995, Cynergy Data has expanded from a two-person operation to an industry leader boasting nearly 250 innovative, service-oriented employees. As an innovator for today's business cash advance programs and integrated payment systems, Cynergy Data aims to provide friendly and secure merchant credit card processing services for small and large businesses.
###