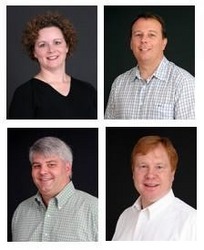 We were are so thrilled to have received this award because it recognizes all of the hard work and effort our entire staff has put forth this year. We always strive to uphold the high standards of Blue Cross Blue Shield North Carolina in truly giving our policyholders the right coverage for their individual needs. Our success proves that this has not gone unnoticed and that makes us feel good
Raleigh, NC (PRWEB) June 14, 2008
Jim Price, founder of IBD Insurance, an authorized reseller of BCBSNC health insurance has announced that the company has received the 2008 Pinnacle Award for Steady Growth and Profitability, presented by the Greater Raleigh Chamber of Commerce. This award is presented to businesses that have maintained or increased profitability and overall growth over the past year.
The NC health insurance provider was honored at an awards celebration in May 2008 at the Jane S. McKimmon Center on the North Carolina State University Campus. Over 500 guests representing the most successful business owners in Raleigh and Wake County were in attendance.
"We were are so thrilled to have received this award because it recognizes all of the hard work and effort our entire staff has put forth this year. We always strive to uphold the high standards of Blue Cross Blue Shield North Carolina in truly giving our policyholders the right coverage for their individual needs. Our success proves that this has not gone unnoticed and that makes us feel good," said Price.
As an authorized reseller of Blue Cross Blue Shield North Carolina, IBD Insurance provides insurance customers with comprehensive medical coverage including affordable individual and group plans, dental and even wellness programs. IBD agents work with families and businesses of any size to tailor a NC health insurance plan that will provide appropriate coverage at affordable rates.
"We make every effort to match a person's needs with what they can afford. As an authorized reseller of BCBSNC, we have so many flexible options that we really can customize medical coverage to suit any budget. I believe that is one of the strongest reasons we continue to experience this level of growth year after year," said Price.
###