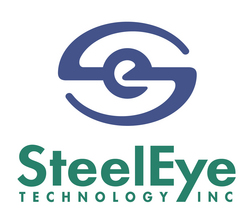 The Future of Replication Technology, A Market Segmentation and Analysis, Report # 210293, February, 2008.
Menlo Park, CA (PRWEB) June 15, 2008
SteelEye Technology Inc. (steeleye.com), a leading provider of disaster recovery and business continuity solutions for multivendor IT infrastructures, today announced SteelEye DataKeeper for Windows, a comprehensive data replication solution for Microsoft Windows Server 2003 and 2008 that makes real-time data replication cost-effective and accessible to small to medium-sized businesses.
SteelEye DataKeeper for Windows is a WAN-optimized data replication and disaster recovery solution that features real-time CDP (continuous data protection) and extends Windows Server 2008 Failover Clustering. It is packaged and architected to fit the needs of small to medium-sized businesses, yet powerful enough to accommodate the business continuity demands of larger enterprise and OEM markets. To date, small to medium-sized businesses have shied away from data replication as they feared the degraded network performance and added expense of additional acceleration technologies required to operate these solutions efficiently.
"DataKeeper marks a significant strategic milestone for SteelEye," said Garrett Gafke, President and Chief Executive Officer of SteelEye. "Customers at every level, whether a small business, mid-sized company or major enterprise, want the same thing: A simpler and more cost-effective approach to ensuring their data is fully protected all the time. We're addressing that need head-on with DataKeeper --now customers can benefit from real-time, true CDP without the associated costs and complexity of traditional array- or application-based replication."
To ensure continuous availability of all the data, applications and servers within a company's network, SteelEye DataKeeper for Windows provides:

real-time, block-level data replication to maintain efficient replication regardless of the application associated with the data, and to minimize the burden on system resources;
synchronous and asynchronous replication to ensure servers are in full-synch at all times, eliminating issues with in-use files, locked files, NTFS permissions and missing files, and affording systems administrators more options in prioritizing data protection and application performance;
WAN optimization to efficiently maximize existing WAN connections, without costly hardware-based WAN accelerators;
true CDP to let IT and systems personnel rewind a data set to the exact moment prior to data corruption or loss;
Windows Server 2008 Failover Clustering support to eliminate single points of failure and maintain geographically dispersed clusters and hybrid high-availability/disaster-recovery configurations.
"Windows Server 2008 Failover Clusters configured as multi-site clusters provide a great platform for disaster recovery systems," said Kurt Friedrich principal product unit manager for Failover Clustering at Microsoft Corp. "SteelEye DataKeeper for Windows provides customers with a cost-effective solution to provide the required data replication function by providing either asynchronous or synchronous data replication to a remote recovery site."
SteelEye DataKeeper meets the growing demand for new types of data replication solutions. According to a recent IDC report (1), last year the highest annual growth in the data replication market came from host-based methods, which grew more than 25% year-over-year and network- and appliance-based replication approaches, which grew more than 20% year-over-year.
Additionally, IDC cited two particularly main factors driving this market shift from traditional array-based data replication solutions: the increased interest in affordable replication from small and mid-size businesses and the growing need to replicate data between dissimilar storage systems. DataKeeper is designed specifically to meet the needs of these small to mid-sized business and SteelEye's entire product suite stands up to the diverse system requirements of a mixed IT infrastructure, one that frequently includes a variety of Windows, Linux and virtual server environments.
"Complexity and cost are at the heart of today's data replication problem, and SteelEye is attacking this challenge in a very straightforward way," said Jean S. Bozman, Vice President in IDC's Enterprise Platforms Group. "They're leveraging their proven data replication technology and applying it to a new operating platform, making the company's comprehensive data replication and continuous data protection (CDP) available to a much broader set of customers than were able to access it before."
Additional features and functions of DataKeeper for Windows provide flexibility and guard against data losses sustained during planned or unplanned system downtime. The product operates as a stand-alone data replication solution or as a combined offering with high-availability clustering.
DataKeeper is designed with ease-of-use in mind and supports the replication of volumes of any size with minimal impact on system performance. DataKeeper uses highly optimized LAN and WAN mirroring. One-to-many replication allows for multiple copies of critical data across a combination of local and remote locations. Finally, the product's intuitive wizard-driven interface optimizes configuration and administration of all data protection jobs.
Based on the proven technology of SteelEye's LifeKeeper product suite, DataKeeper for Windows is provides the same best-of-breed data replication and protection features with new capabilities designed specifically for use with Microsoft Windows Server 2003 and 2008. DataKeeper delivers premium performance at a price-point designed to encourage data centers to cost-effectively deploy on all of their business critical Windows servers.
A full demonstration of SteelEye DataKeeper for Windows will be available to customers through the company's select channel partners later this summer. General availability of the product is scheduled for the third quarter of 2008.
About the Data ReplicationSolutions Provider, SteelEye Technology, Inc.
SteelEye is the leading provider of data and application availability management solutions for business continuity and disaster recovery for Windows, Linux and virtual platforms.
The SteelEye family of data replication, application protection, high-availability clustering and disaster recovery solutions are priced and architected to enable enterprises of all sizes to ensure continuous availability of business-critical applications, servers and data.
To complement its software solutions, SteelEye also provides a full range of high-availability consulting and professional services to assist organizations with the assessment, design and implementation of solutions for ensuring high availability within their environments.
For more information about SteelEye, please visit steeleye.com or contact Greg Ewald at 650-213-1483.
SteelEye is a wholly owned subsidiary of SIOS Technology, Inc.SIOS Technology, Inc., (sios.com) listed on the Tokyo Stock Exchange under 3744.
(1) The source is the IDC special study entitled "The Future of Replication Technology, A Market Segmentation and Analysis, Report # 210293, February, 2008."
# # #