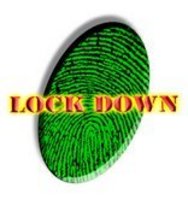 Smart technology along with an emphasis on total privacy of all individuals is the only way to prevent identity theft from ever occuring
Phoenix, AZ (PRWEB) June 30, 2008
New ID theft prevention service touts individual privacy control: individuals not asked to grant power of attorney; sensitive info never stored, fraud alert call forwarding reinforces early warning notification, web based service places emphasis on total privacy control and secrecy of all individuals as the only way to stop ID theft.
"Smart technology along with an emphasis on total privacy of all individuals is the only way to prevent identity theft from ever occuring," says Anthony Tomei, V.P. of LockDown My ID LLC. The Phoenix Arizona based company's website, http://www.lockdownmyid.com, is offering quite a unique service that some say rivals LifeLock and other copycat services that claim protection over prevention.
Tomei says, "There is no service out there that can protect an individual from identity theft. Only people who are interested in becoming "classified" can protect themselves fully and that's exactly what LockDown My ID helps them to do."
"Currently there are a few concierge services that require the individual to give them power of attorney and store that person's sensitive information on their server, this places the customer at risk of data breaches and possible attack from professional hackers. "Storing sensitive personal information on another company's server defeats the entire purpose of preventing identity theft and is counterproductive to establishing any protection," says Tomei.
LockDown My ID has taken a different approach to identity theft by allowing individuals to LockDown their identity using a virtual web based service that doesn't ask for power of attorney, doesn't store sensitive personal information and offers fraud alert call forwarding with up to 3 phone numbers, plus e mail alerts to make sure consumers are quickly notified wherever they may be.
"Actual services that benefit the consumer will spearhead an effort to help individuals extract and request removal of their indentity from numerous databases online and offline," says Tomei.
According to the Privacy Policy on the LockDown My ID website: LockDownMyID respects the privacy of consumers. They do not require "Power Of Attorney" from consumers, nor do they act as a third-party middleman like other identity theft prevention/protection companies that store your sensitive personal data on their server where it is at risk for serious potential data breaches. LockDownMyID believes in "individual sovereign/privacy". The more classified an individual is the less chance there is for identity theft to occur. In other words, they advocate the total complete privacy of individuals. That says it all.
LockDown My ID has launched a campaign to send a clear message to it's competitors and those who store sensitive personal information on databases that only total privacy is the key to protection and that individuals have an inherent right as Americans to LockDown their ID.
If you'd like more information about this topic, or to schedule an interview with Anthony Tomei, please call: (602) 393-3656 Or Email: Anthony(at)LockDownMyID.com
###