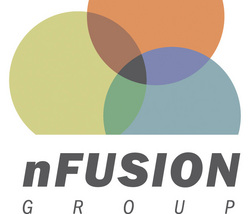 As one of the world's fastest growing software companies and the developer of the popular Parallels Desktop for Mac product, Parallels continues to deliver innovation that appeals to both consumer and enterprise customers alike
Austin, Texas (PRWEB) June 16, 2008
nFusion Group, LLC, an integrated marketing agency, today announced that Parallels has selected nFusion as its marketing agency. nFusion will provide a full range of marketing services to help Parallels meet its business and marketing goals for customer acquisition and lead generation for their multi-platform virtualization and automation software solutions.
"nFusion brings expertise and measurement that will enable us to launch high impact campaigns with strong economics and help continue to fuel our company's high rate of growth." said Kurt Daniel, Senior Vice President, Marketing and Online, at Parallels. "We have engaged nFusion to help launch new products and programs including the new Parallels Server offering and major updates to Parallels Desktop and Parallels Workstation."
Parallels provides award-winning software that optimizes computing for consumers, businesses, and service providers across all major hardware, operating system, and virtualization platforms. nFusion will take the lead planning integrated marketing programs that leverage the power and efficiency of online vehicles to reach Parallels' target audiences.
"As one of the world's fastest growing software companies and the developer of the popular Parallels Desktop for Mac product, Parallels continues to deliver innovation that appeals to both consumer and enterprise customers alike," said John Ellett, CEO of nFusion. "We are very excited to offer our team and experience to help Parallels connect to these customers wherever they may be."
About Parallels - Optimized Computing
Parallels is a worldwide leader in virtualization and automation software that optimizes computing for consumers, businesses and service providers across all major hardware, operating system and virtualization platforms. Founded in 1999, Parallels is a fast-growing company with 900 employees in North America, Europe and Asia. For more information visit http://www.parallels.com.
About nFusion
nFusion is an integrated marketing agency that plans, executes and measures integrated customer engagement programs. It blends marketing strategy, media, creative and technology to create demand and build brands for client companies. Headquartered in Austin, Texas, nFusion is one of the fastest growing agencies in the country and can be found online at http://www.nfusion.com.
###