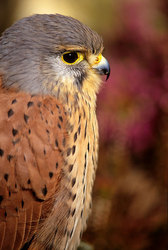 London, England (PRWEB) June 17, 2008
Nikon D3, China and Birds of Prey dominate Heather Angel's Wildlife & Natural History Workshops in July.
Grays of Westminster
proudly presents
The 12th Annual HEATHER ANGEL
WILDLIFE & NATURAL HISTORY WORKSHOP
with Nikon UK, Lowepro & Nikon Owner magazine
Saturday 26th and Sunday 27th July 2008
09.15 Registration with coffee and tea served on the terrace of the Manor.
10.00 Heather Angel presentation
Heather's presentation this year will be in two parts. In the first part, she will demonstrate how it was possible to create a series of images that were taken in India and the UK as a direct result of using the Nikon D3 - high speed action in poor light with increased ISO. The second part of the presentation will be the première showing of the images and stories behind Heather's latest mammoth project in China for China's Olympic year. Heather worked for 7 months in China in 2007 for her latest book Green China. Copies of Green China as well as other recent titles by Heather will be available this weekend.
11.30 Break for mid-morning refreshment: tea, coffee, juice or mineral water on the Terrace.
12.00 A tutorial with John McDonald from the Nikon Professional Support Group
John will explain how to get the best out of the new technology employed in the latest DSLR cameras. He will show you how to exploit the wide dynamic range capability and improved high ISO performance as well as providing guidance on how to personalise Picture Controls to suit your imaging needs.
13.00 Lunch
During the afternoon, there will be a choice of sessions. You may attend any or all of them, although the Photoshop clinics will be aimed at different levels.
.
14.00 Practical Session: Still-life macro demonstration with Heather Angel and the Nikon Pro Team
Heather will demonstrate how to portray still-life subjects indoors to the best advantage, selecting the lighting which is most appropriate for the subject - whether it is window light, flash, a light box, a light tent or fibre optics. You will then be able to try your hand using one of several workstations which the Nikon Pro Team will set up for use with the Creative Lighting System using the latest wireless technology with Nikon Camera Control Pro software. Flowers, fruits, shells and fossils will be provided for this still-life session. This is a marvellous opportunity for you to gain instant feedback on composition and lighting from Heather.
KIT TO BRING: If you would like to attend this session please bring a macro lens and flash; otherwise a small number will be available from the Nikon stand. Indeed, these workshops are an excellent opportunity to handle and try out Nikon equipment before making a purchase.
14.00 Birds of Prey: Afternoon session outside with the Flying Falcons and Julian Huxley
By popular request, the birds of prey are back - ideal subjects to achieve stunning action images with the latest DSLR Nikon cameras!
14.00 - 15.15 Photoshop Techniques for Beginners with Giles Angel
Giles Angel, a professional photographer and digital retoucher who beta-tests Photoshop for Adobe, will explain some basic Photoshop techniques with a Q & A session.

Introduction to colour managed camera RAW workflow
Bridge file browser / RAW conversion and DNG format / CS3
Simple colour correction / variations
Introduction to adjustment layers
Levels - adjusting colour balance
Preparing images for print and the web
15.15 - 16.30 Advanced Photoshop Techniques with Giles Angel

Colour correction and manipulation
Precise colour correction with adjustment layers
Replace colour
Black and white from colour
Masking
Solarisation / colour effects
Photo Merge (to create panoramics) in CS3
16.15 Afternoon Tea and Coffee or cool drinks served on the Terrace.
16.45 Final Practical Session with Heather Angel
Heather will demonstrate various gadgets for aiding outdoor photography.
17.00 Workshop closes.
18.30 Dinner at the Manor. This special thank-you dinner for all those attending our workshop has been organised by Grays of Westminster and the staff of Saint Hill Manor. If you would like to attend, this must be arranged in advance.
TICKETS ARE NOW ON SALE - BOOK NOW!
The tickets, which include refreshments, lunch, and the evening meal, cost £195.00 for the day. The workshop starts at 9.15 a.m. and runs until 5.00 p.m., followed by dinner. To book your ticket(s) contact: Grays of Westminster today by telephone: ++44 (0) 20-7828 4925 or book online http://www.graysofwestminster.com and click onto Heather Angel Workshop
###