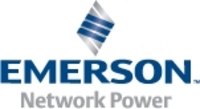 Las Vegas, NV (PRWEB) June 17, 2008
Telecommunications providers racing to reach new customers often can't wait for brick-and-mortar facilities. They need computing and communications infrastructure solutions that can be rapidly deployed at the network edge. Emerson Network Power's Containerized Computing Solution, introduced today at NXTcomm in Las Vegas, is a modular "central office in a box" featuring components exclusively from Emerson Network Power's business divisions. Those components include embedded computing and DC power conversion equipment, precision cooling units, power transfer switches, server racks and enclosures.
Key Facts:

The Containerized Computing Solution demonstrates Emerson Network Power's ability to supply everything needed for a rapidly deployable computing solution for the network edge--from the power inlet to the network outlet, including: switchgear, power conversion, cooling, racking, and embedded computing technology based on the AdvancedTCA open standard.
A modular solution using components from a single source enables an easier, faster deployment and ensures a low total cost of ownership due to reduced service demands.
This solution meets consumer demands in the U.S. and emerging markets. It addresses the need for rapid deployment to new customers or to customers in areas without network service due to some sort of unexpected event. It provides value in emerging markets that often lack existing network infrastructure.
AdvancedTCA, which has been broadly adopted for telecom networking and switching equipment, also can apply to compute-intensive applications, and is well-suited to constrained environments such as shelters.
Benefits:

Speed of deployment
Deployable in remote areas and for disaster recovery
Easier planning and permitting than other options
Flexible, full build, ease of integration service
Complex solution from one supplier - one-stop shopping
Upgradeable - expansion, upgrades and scalability
Factory pre-tested, totally integrated solution
Emerson Network Power products include:

7000 series internal PTLC on support stand
300 series external PTLC on support stand
Centellis 2000 & 4100 AdvancedTCA systems
EMC Clariion AX4 DC storage array
Netsure 801 DC Power Unit and Battery Bay
Additional Netsure Power Unit
Knurr Rack
Liebert XDH rack-side cooling element
Attributable Quotes to David Gerhart, vice president of business development and planning for Emerson Network Power's Energy Systems business:

"Emerson Network Power is uniquely positioned to provide the grid-to-chip capabilities that make this kind of solution not only possible, but valuable to telecom providers racing to reach customers with increasing telecommunications demands."
"This Containerized Computing Solution enables rapid deployment to areas in urgent need of an effective telecommunications infrastructure--whether that need is driven by simple consumer demand for improved service or by a network crippled by some sort of unexpected event."
"This is a true grid-to-chip solution, supplying everything from the power inlet to the network outlet, including switchgear, power conversion, cooling, racking, and embedded computing."
"Because the components for Emerson Network Power's Containerized Computing Solution come from a single source, there are no integration worries as with multiple suppliers."
About Emerson Network Power:
Emerson Network Power, a business of Emerson (NYSE:EMR), is the global leader in enabling Business-Critical Continuity™ from grid to chip for telecommunication networks, data centers, health care and industrial facilities. Emerson Network Power provides innovative solutions and expertise in areas including AC and DC power and precision cooling systems, embedded computing and power, integrated racks and enclosures, power switching and controls, monitoring, and connectivity. All solutions are supported globally by local Emerson Network Power service technicians. Learn more about Emerson Network Power products and services at http://www.emersonnetworkpower.com.
Related Links
Emerson Asks: What do you think?
###